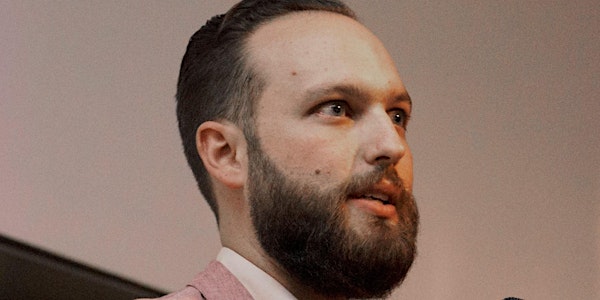 Café des Sciences #101: AIship: IA, bioéthique et art contemporain
Entremêlant bioéthique, art, IA et participation citoyenne, le projet AIship, est une aventure collective .
When and where
Location
Québec Government Office in Boston 1 Boston Place #3850 Boston, MA 02108
About this event
L'introduction des technologies d'intelligence artificielle (IA) est dite avoir un grand pouvoir transformateur pour la société. Au gré des usages croissants de l'intelligence artificielle (IA) dans nos vies, nos demeures, nos téléphones, nos hôpitaux, bref un peu partout, de nouvelles questions éthiques émergent remettant parfois même en question le sens profond de nos relations avec les technologies et les autres humains. De la complexité du sujet et de l'entrelacement de l'IA avec nos vies émergent des questionnements qui peuvent sembler contradictoires, mais qui ont tous comme dénominateur commun notre relation (de dépendance) à une technologie à haut potentiel d'impacts (positifs et négatifs) sur notre essor individuel et collectif. Dans le cadre du projet AIship, une première exposition intitulée Les nouveaux états d'être / The New States of Being présente le travail de 5 duos, composés d'artistes et de bioéthiciens internationaux, réunis pour réfléchir conjointement aux enjeux éthiques de l'IA. Le résultat de ces échanges se reflète dans leurs productions respectives : 5 œuvres / 5 essais scientifiques. Entremêlant bioéthique, art, IA et participation citoyenne, le projet AIship, est une aventure collective qui a pour but d'offrir un regard humain et relationnel sur une technologie apte à devenir plus autonome et omniprésente au sein de notre société et dans le système de santé.
https://aiship.org/
Speaker:
Jean-Christophe Bélisle-Pipon, PhD, est chercheur invité au Petrie-Flom Center for Health Law Policy, Biotechnology, and Bioethics de la Harvard Law School (2017-2020). Bioéthicien de formation, les recherches du Dr Bélisle-Pipon portent sur la confluence entre les intérêts publics, privés et individuels et la responsabilité morale qui y est associée. Dans le cadre de ses recherches, il formule des recommandations sur la gestion et la résolution appropriées des questions d'éthique à l'intention des organismes de réglementation et des décideurs de l'industrie. En 2018, il a gagné un procès contre le ministère de la Santé du Québec et la pharmaceutique GlaxoSmithKline dans une affaire portant sur la transparence des prix des vaccins. Dr Bélisle-Pipon se penche également sur les questions éthiques les plus pressantes de notre époque et formule des recommandations sur la façon dont les universitaires peuvent inciter le public à réfléchir sur ces questions. Il est le chercheur principal du projet AIship. Ses articles scientifiques ont été publiés dans des revues telles que Bioethics, Healthcare Policy, Journal of Bioethical Inquiry, American Journal of Bioethics, Canadian Medical Association Journal et Nature Medicine. Ses recherches sont financées par les Instituts de recherche en santé du Canada, le Conseil de recherches en sciences humaines du Canada et l'Unité de soutien à la recherche axée sur les patients du Québec. Il est membre du Conseil d'administration du Fonds de recherche du Québec – Santé (FRQS). Depuis 2019, il est chercheur invité à l'École de santé publique de l'Université de Montréal.
 Programme: 
18h00 La programme va commencer
18h05 Mot de bienvenue
18h10 Présentation de M. Belisle-Pipon
18h45 Q&A
19h00 Réseautage
19h45 Fin du programme