Description
This is your rare chance to play golf with a great amputee, paralyzed or blind golfer at the incredible Crestmont Country Club in West Orange, NJ. You (your guests) will meet and play with injured military, adults or first responder golfers who have physical injuries due to accidents, disease, injuries during their military service or congenital conditons.
From $395 to $2,500, you have the option of purchasing yourself to play golf or 3somes for you to play with your 2 guests.
8:00AM Registration/ Practice Range/ Breakfast
9:00AM Shotgun Start
1:45PM Lunch / Awards / Adaptive Golf Clinic for amputees and paralyzed individuals led by Dan Hammer, PGA teaching professional who is a leg amputee. (challenged athletes wishing to attend this free clinic should click "register" and go to the "for challenged athletes only" part at the bottom)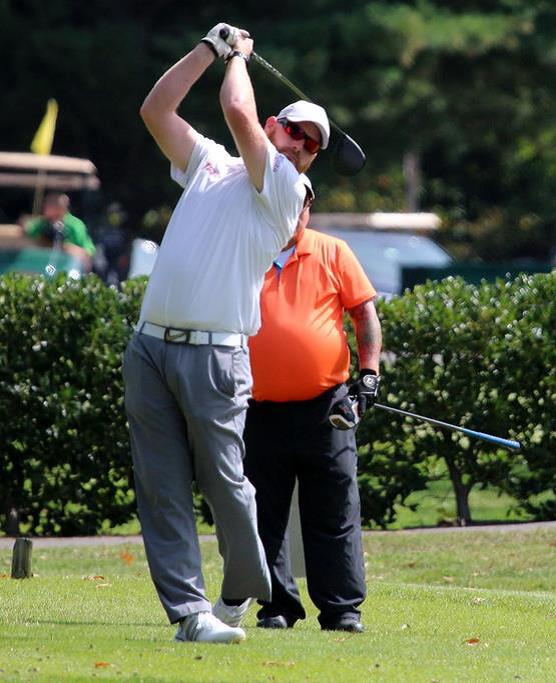 Featured speaker and adaptive golfer, Patrick Carney, is a U.S. Army veteran injured by an IED blast in Afghanistan. Once Patrick found CAF and began golfing, his life instantly starting getting better. Today, he is a 12 handicap. He is looking forward to meeting you on 10/17!
All proceeds benefit Challenged Athletes Foundation (CAF), a 4 out of 4 star Charity Navigator rated non-proift that helps people with permanent physical disabilities access over 80 different sports (including adaptive golf, skiing, wheelchair basketball/tennis/lacrosse, and others.
This is a charity golf outing that you'll remember for a long time!
Sincerely,

Adam Bobker, BlackRock
Kevin White, Spring Hill Capital Partners
Event Hosts

PAYMENT may also be made by CHECK to: "Challenged Athletes Foundation"
c/o Doug Olson-NJ Golf Outing, 18 Club Boulevard, West Orange, NJ 07052