Description
A Call to all Former Cadet Nurses of the US Cadet Nurse Corps and their families:
Please attend a commemorative plaque dedication honoring the women of the Cadet Nurse Corps serving the United States during World War II, to be presented during the annual Nassau Veterans Memorial ceremony.
Ceremony dedication is:
Sunday November 5, 2017 at 10 am
Eisenhower Memorial
Eisenhower Park
East Meadow, New York
Please note: This is an outdoor ceremony approximately 1 hour duration. Dress appropriately for the weather.
For additional information as it becomes available, contact US Cadet Nurse Corps via Facebook
@cadetnurses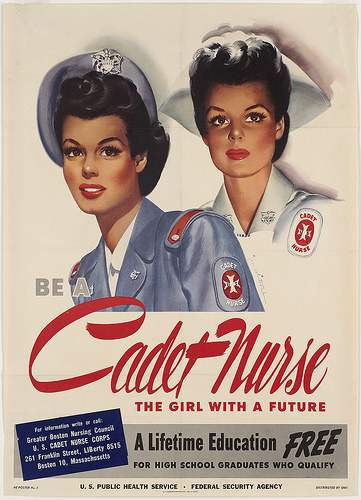 How to RSVP
This is event is free, but to assist us in planning, please click on the green Register button above to RSVP that you are attending. If you are a Cadet Nurse, please select the Cadet Nurse RSVP. If you are family or friend of a Cadet Nurse, select the Family and Friends RSVP.
Parking
The Eisenhower Memorial is located across the Park Boulevard from The Carltun Restaurant. Closest and limited parking is in Lot 7a. Additional parking is in Lot 7 and Lots 6 and 6a.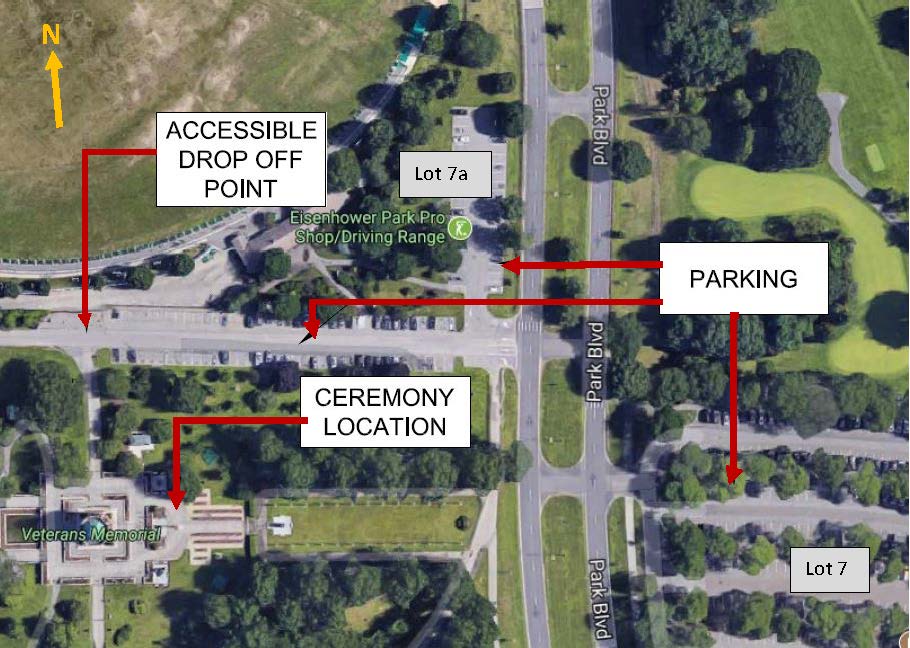 A map of the park available here.
About the U.S. Cadet Nurse Corps
The U.S. Cadet Nurse Corps was administered by the U.S. Public Health Service during World War II. It began operation in 1943 and ended in 1948. Some 180,000 young women participated in this federally funded program, and 124,000 became nurses. These student nurses provided up to 80% of nursing care in a hospital. Their service prevented the collapse of the healthcare delivery system, when many graduate nurses were leaving to serve in the war. For more information about Cadet Nurses and this important program, visit the uscadetnurse.org website.

FAQs
My friend was a Cadet Nurse but is 91 and can't walk far. Where can she park close to the event?

The Memorial is located close to Lot 7a near the driving range. There is also an accessible drop-off point for passengers, if close parking is not available. See the map above for details.

Date and Time
Location
Refund Policy