Join us in celebrating Chicago Art Dept.'s 15th Anniversary with an evening of art & musical performances, at the CAD 2019 Crystal Ball.
About this Event
Join us in celebrating CAD's 15th anniversary at the 2019 Crystal Ball!
We look forward to celebrating with you, Saturday, December, 7th, as we honor our past and look towards the future, with an extraordinary evening of captivating art & musical performances.
Featuring dinner and drinks, experiences, silent auction items,
Music performances by:
Damon Locks & Arif Smith – of Black Monument Ensemble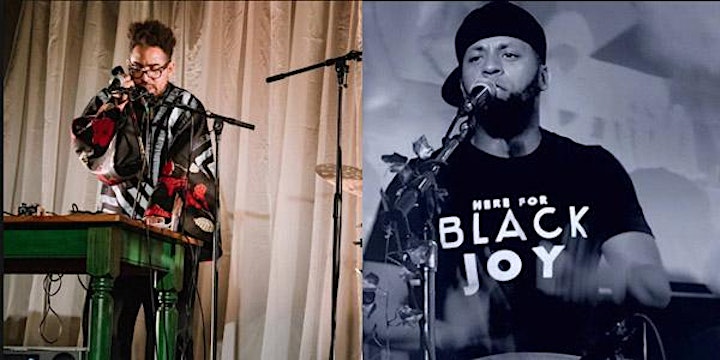 Showcase performances, works, and experiences by:
Macus Alonso (auction art)
Brandon Breaux (auction art)
Sam Kirk (auction art)
Dud Lawson + Kent Henderson (talk)
Silvia Gonzalez (talk)
Joseph Josue Mora (auction experience)
Rodrigo Lara Zendejas (auction art)
Jane Georges (auction art)
Caroline Liu (auction art)
Dana Major (install)
Edyta Stepien + Birdie Soti (auction experience)
Patric McCoy (auction experience)
John Preus (auction art)
Galina Shevchenko (auction art)
Norman Teague (auction art)
Amanda Williams (auction experience)
Auction art curated by Ciera McKissick and Zakkiyyah Najeebah
Artist and energy healer Rhonda Wheatley will offer guests tarot/oracle card readings, providing insights into their most burning questions!
Be inspired, as artist and poet Melissa Castro Almandina's (of Brown and Proud Press & AMFM Gallery) creates personalized typewritten poems for guests.
Crystal Ball is our largest fundraising event of the year and relies greatly on your generous support in helping CAD to continue bringing you the exceptional programs, Think Tank and Exhibitions, exploring themes of Immigration, Displacement, Equity in Teaching, and Civic Voices.
"CAD works to support Chicago and specifically, Pilsen people. We greatly value their efforts to support not only an artistic community but also a civic one," - Alderman Byron Sichgo-Lopez.
Ticket Prices
Artist – $40 (1 ticket)
Individual Patron – $50 (1 ticket)
Couple – $85
Ten – $475
ABOUT CAD:
Chicago Art Department is a not-for-profit art project space, providing resources for socially minded artists to grow and question the city we live in. Located in Pilsen since 2004, the core of CAD's current work stems from residency programs focused on civically-engaged work.
2019 Studio Residents include: Brandon Breaux, Arif Smith, Chuck Pryzbyl, Dud Lawson, Edyta Stepian, Galina Shevchenko, Jane Georges, Joi Fulton, Kent Henderson, Lisa Jenshke, Macus Alonso, Shelby Rodeffer, Silvia Ines Gonzalez, Valerie Xanos, and Vicko.
CAD Core Think Tanks are led by Joseph Josue Mora, David Stovall, and Ciera McKissick.
2019 CAD Co-Lab artists : Amanda Williams, Damon Locks, and Free Write Arts & Literacy.