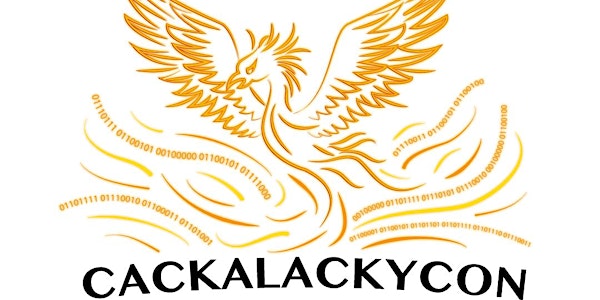 Location
Sheraton Chapel Hill Hotel
One Europa Drive
Chapel Hill, NC 27517
CackalackyCon: We exorcised our daemons.
About this event
Greetz to all h4x0rs, stuff-breakers, InfoSec pros, g33k girls, international spies, script kidz and kitties,
ItsHappening dot gif.
CackalackyCon will take place May 31 - June 2, 2019 at The Sheraton Chapel Hill.
Our main talk room this year takes up an entire floor and we are excited to announce several partnerships for side events (more information soon). You can expect a lockpicking village, chillout space, wireless shootout, Capture the Flag, and more. The hotel also offers a private bar for attendees, as well as an outdoor pool.
Another huge thanks to all who participated in the GoFundMe. As promised, here is our conference pre-registration.
Cash-only registration will also be available at the door for $50.
As always, we appreciate everyone's support in providing a quality hacker con in the triangle area.
This may just be our best conference yet.
Questions? Email us at staff[at]cackalackycon[dot]org.
Signed,
The CackalackyCon crew:
BACE16
Curbob
s0lray
smrk3r
Sq33k
CackalackyCon.org