Description
We get so caught up in our busy lives that we sometimes forget the healing power of nature and the present moment. Events in the House of Two Spirits tipi provide attendees with a chance to escape daily stress and pause for self-reflection in a uniquely beautiful and welcoming setting.
.............................................
Join me and my very special guest healer, Rita Oliveira Turner for a magical evening of Cacao Ceremony followed by a nurturing sound healing journey inside a Tipi on a private horse ranch in Old Agoura, CA.
During the first half of our gathering, Rita will create a safe and open space to share some knowledge and information about Cacao, the plant and the cooking ritual; we then set our intentions in our circle and open the Cacao Ceremony.
The second half of the evening will be a sound healing journey that will help you achieve a state of relaxation and deep connection with your own true self.
Pure Cacao is a heart opening medicine for people to safely experience awakening, revelation and inner healing. The Caco consumption combined with Pamela and Rita's selection of healing instruments will make you feel relaxed and nurtured - an invitation for you to travel between ancient and sacred sounds and dive into the deep corners of the mind, memory and imagination.
Where: Private Ranch in Old Agoura (address provided upon sign up)
When: Saturday, September 7, 2019
Time: 7:00 PM - 9:30 PM
Cost: $62
Our time together will include:
* Sage Ceremony before entering the Tipi
* Introduction and welcome to the Tipi
* Cacao Ceremony + Intention Setting
* Sound Healing Journey with Gongs, crystal and Tibetan bowls, flutes, chimes and other ancient healing instruments
* Time for community with ourselves and each other as we re-emerge from this heart opening experience together
Space is limited, please purchase your ticket in advance to ensure your spot.
Parking is plentiful inside the ranch. Dress comfortably and warmly and bring a blanket and pillow!
** Venmo (no fees) is also a payment option: @PamelaRobins (photo is of me and my horse)
************************************************
About Pamela Robins: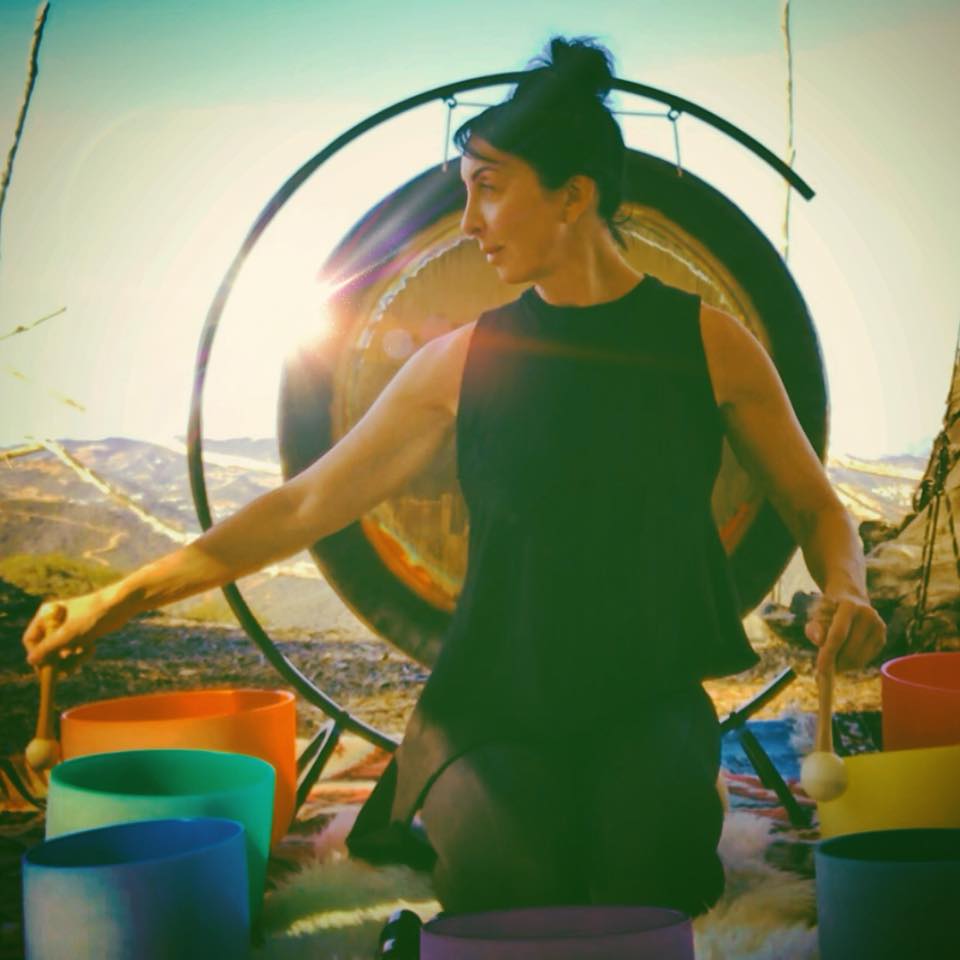 Pamela is an enthusiastic student of continuous learning and personal growth through traditional therapy; intuitive studies and guidance; healing work (breath, movement, sound and meditation); and nature. She is an animal lover and advocate, as well as an entrepreneur, inspirational guide, speaker, teacher, healer and now author of the new book Meditating with Animals: How to Create More Conscious Connections with the Healers and Teachers Among Us. The book was written after Pamela experienced a series of major life challenges in rapid succession, forcing her to let go of life as she knew it in order to rediscover herself and her passion for healing and championing others. She recently lost both her home and business in the Woolsey Fire and credits her meditation practice for allowing her to move through this Trauma with grace, inner strength, wisdom and trust.
Pamela is a yoga, meditation, Reiki and sound healing practitioner; and a fitness enthusiast. She has completed her 200-hour Yoga Teacher Training Certification, Reiki 1 + 2 Certification and Sound Healer Practitioner Certification to deepen her own practice in order to share the gifts, teachings, wisdom and magic bestowed upon her during her journey of self-discovery.
About Rita Oliveira Turner: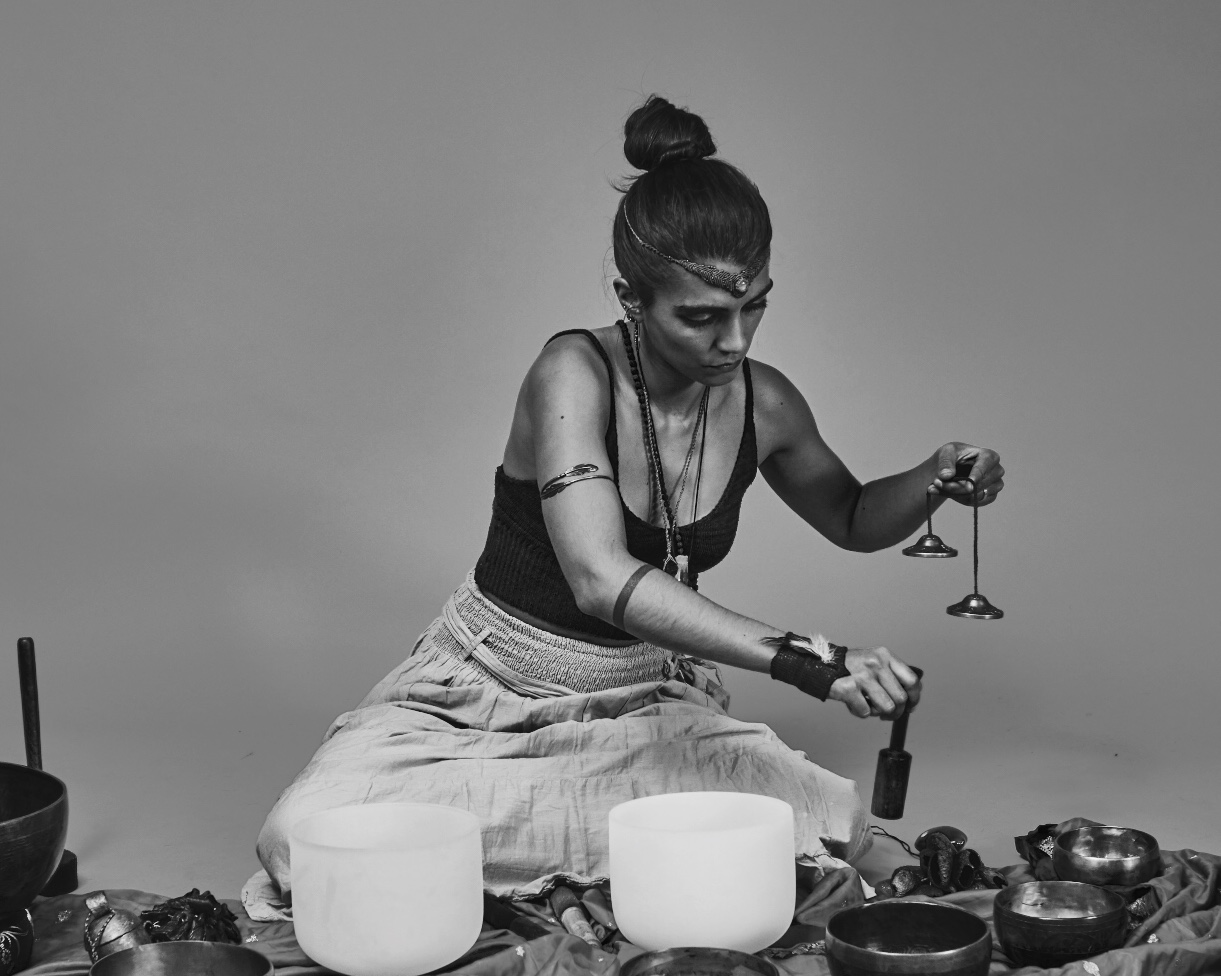 Rita's passion for music and spirituality took root at a young age. At the age of 10 she picked up the Bassoon and has been fascinated ever since. Alongside music, in her late teens, came the practice of Hatha Yoga and a growing sense of spirituality, she has always been an empath and a seeker of divine connections. By the time Rita received her first Tibetan singing bowl at age 27, she had mastered the Bassoon, left her small hometown in Portugal to study at the University of Classical Music in Lisbon, trained under one of her favorite bassoonists in Sweden and established a career as a musician and music teacher.
Fascinated by the healing frequencies of the singing bowl, she began using it in her teaching, personal spiritual practices, in fact every moment she can. After moving to California in 2015, she took a huge leap toward integrating spirituality into her music career, studying Sound Healing and Therapy at The Globe Institute in San Francisco. Most recently she also completed her level 1&2 certification on Shamanic Reiki, a modality she now infuses into her Sound Healing work. As a sound healer, Rita considers herself a mediator and a facilitator. Her priority is to help people to find their own spiritual self. She uses the power of healing frequencies and sound to stimulate relaxation, spiritual consciousness and awareness of physical and subtle bodies. She strongly believes that when healing traumas from the past, we are healing our present moment, too. Music, frequencies, and vibrations have an important contribution here, they resonate with and within us, they have the ability to unite both present and past memories creating new ones. Rita's vision is simple: To serve as a tool and help others to connect with their own spiritual self and their own healer within.
................................................