C.A.C.A. Presents "Far East Deep South" Film Discussion
We invite you to join us after watching the May 4th TV premiere of Far East Deep South on the World Channel (PBS) program "America ReFramed"
About this event
Join director Larissa Lam, producer Baldwin Chiu and C.A.C.A. National past president, Carolyn Chan from Mississippi as they discuss the award winning documentary film Far East Deep South after the PBS/WORLD Channel premiere. Please check your local listings at http://bit.ly/ARF_FarEDeepS
This deeply moving story offers a poignant perspective on race relations, immigration and the deep roots of Chinese Americans in our national identity.
As America continues to deal with a rash of anti-Asian sentiment, we'll discuss how understanding the history of Chinese in America has implications for not just Asians, but other communities today. We'll also hear more about the experiences of the Chinese in the American South and how the effects of the Chinese Exclusion Act are still felt now.
Far East Deep South follows Charles Chiu and his family (including his son, producer Baldwin Chiu, and daughter-in-law, director Larissa Lam) as they travel from California to Mississippi to find answers about Charles' father, K.C. Lou, and subsequently explore the history of the Chinese community in the Deep South during Segregation and the Chinese Exclusion era. To learn more about this documentary visit www.FarEastDeepSouth.com or see the trailer below.
After May 4, watch Far East Deep South online on the PBS App or at http://bit.ly/ARF_FarEDeepS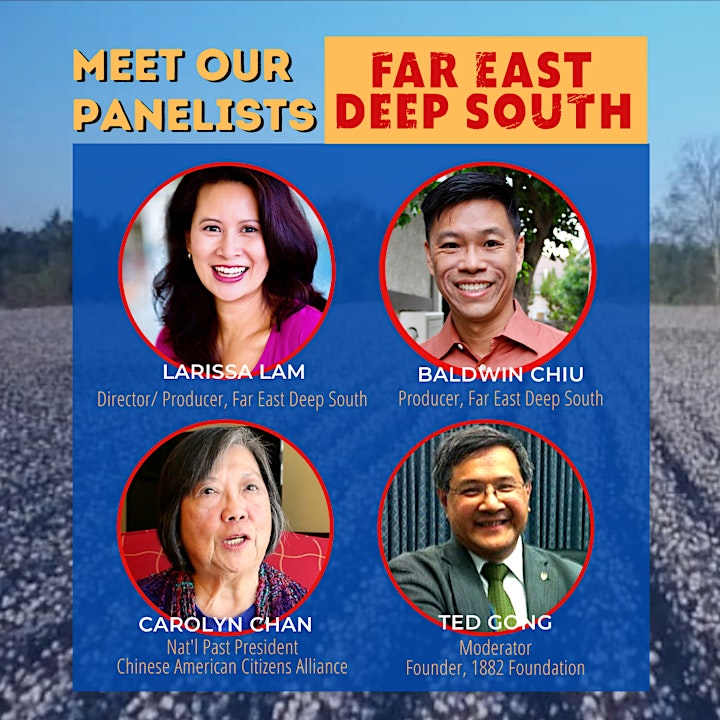 Chinese American Citizens Alliance - established in 1895, works toward the ending of racial discrimination and defending civil rights of Chinese Americans.
1882 Foundation - seeks to broaden public awareness of the history and continuing significance of the 1882 Chinese Exclusion Act.