You're invited to the party in beautiful Cabo San Lucas, Mexico. Land of incredible beaches, fantastic diving and scrumptious meals.
About this Event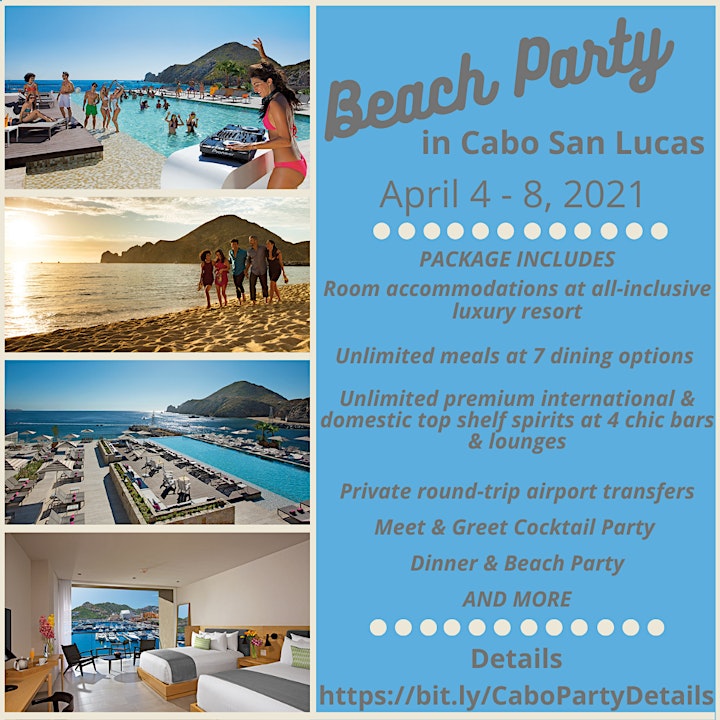 The all-adult, "mix-and-mingle" atmosphere is heaven for the socially sophisticated. Live Big day and night with lively music, dancing, parties, sensational shows and other surprises!
Breathe Deep and rejuvenate with a world-class spa, stunning balcony views and 24-hour room service. It's all about high energy happenings, hip and luxurious accommodations in 169 suites, relaxing moments, fabulous food, top-shelf drinks and making new friends.
Have questions, contact:
Chandra Nims Brown
Text/Call: 434-305-6449
Call: 1-800-931-7856
Email: Chandra.Brown@CruisePlanners.com