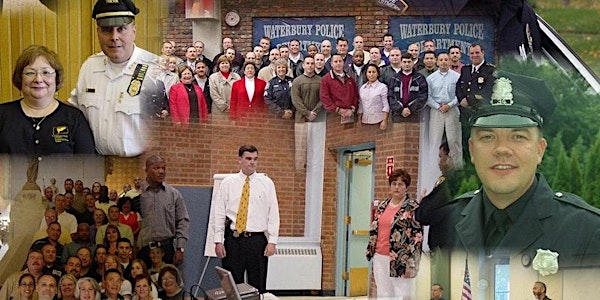 CABLE CIT Special Topics Training - Community Partnerships
About this event
This special topics course will cover the importance of community partnerships in a successful CIT program as well as how to build, strengthen and maintain strong partnerships between law enforcement and community partners.
Come learn about:
Partnership models working right here in Connecticut.
Considerations for clinicians, patrol officers and managers in developing and sustaining partnerships.
The benefits of collaboration and partnerships in the community.
How to get started.
Training will be delivered via Zoom live on Wednesday, September 16, 2020 from 12:00-2:00 PM.
This training is limited to law enforcement officers, other public safety personnel within Connecticut, and members of the Department of Mental Health and Addiction Services Mobile Crisis Teams.
Please contact cablecourse@gmail.com for more information or with any questions.
This training is funded through the generosity of the CT Department of Mental Health and Addiction Services.