Weekly professional showcase of top NYC singers, musicians and guest variety acts (comedy, magic and more). Video from 5/17/20 show
About this Event
THANK YOU ALL!!!! Video above is from our first Cabaret Night, presented as a COVID-19 fundraiser for front line workers at Elmhurst Hospital in Queens. Seven performers (6 singers plus one comic) raised $700+ from 22 donors. Another 200+ enjoyed the stream for free online via facebook. You can still give through June 1 at https://www.eventbrite.com/e/105740035292
Hosted by Ryan Hudzik (featured in above video and pictured below)
Produced by Ryan Hudzik and Walt Frasier
Featuring artists from the cast of EIGHT IS NEVER ENOUGH Off Broadway Musical Improv Comedy and guest artists from Broadway. The cast has almost daily shows & classes open to the public as well as offering private shows - corporate team building, colleges, K12 schools. It is our mission to create great entertainment while creating PAID opportunities and creative outlets for professional artists. Unlike most Improv in NYC this troupe is comprised of mostly musical theater artists and classically trained actors with vast international credits in TV, Film, Theater and Music.
EVERY SHOW we produce online can be enjoyed for free. We want to bring much needed laughs and music to the masses while creating performance outlets for artists. However our goal is to also create paid opportunities for our artists. So if you have the means and the will, please register via one for the paid ticketing options. All registered guests will be invited to join the ZOOM room to directly interact with the artists.
See a full list of upcoming shows & classes at http://www.eightimprov.biz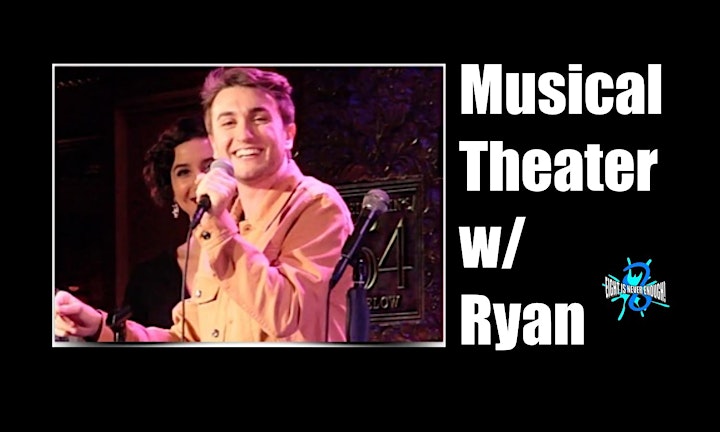 Wednesdays 7pm Musical Theater Singing Class with Ryan Hudzik (Open to ages16+).
Are you looking to beef up your singing? What about falling in love with music all over again? Or do you just want to learn how it's done?
Group Class $25/class, $75/Four Weeks plus 10-minute private coaching session)
Song/Rep Selection
Performance
Audition Coaching
Also available for private coaching online!
Meet Ryan, an actor/musician and teacher from NYC with 11 years of vocal study and pedagogy under his belt. He holds a BFA in Musical Theatre (and Spanish) from NYU Tisch, and is set to make his Off-Broadway debut post the COVID-19 Pandemic. Ryan specializes in musical theatre and pop/rock, and believes firmly in the idea that we breathe to live, so we must live to sing.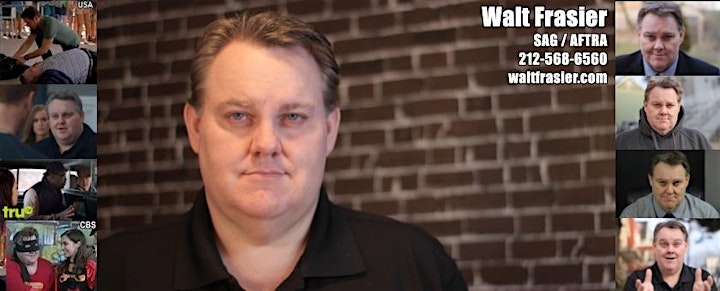 Producer, Walt Frasier, was a working actor/singer (Regional / touring theater, classical soloist etc) when he co-founded EIGHT IS NEVER ENOUGH in 2002 with his wife, Lauric Fattal. Originally created as a showcase vehicle, by 2005 the troupe was presenting 6-8 public shows in Times Square every week. As early as 2003 the troupe performed at corporate events, colleges and K12 schools.
TV credits include Billions (CBS), Friends of the People (TruTV), Blue Bloods (CBS) Royal Pains (USA), Lilyhammer (NETFLIX),Naked Brothers Band (NICK), Fat Pants (Dr. Oz Promo), Late Night with David Letterman (9 eps), Hair Trauma (2 eps, WE).
Walter is a New Yorker since 1997, but grew up in Maryland, getting his theatrical start in Washington DC area. If you have called to book a gig or groups sales you most likely talked with this guy. Walter has also performed internationally in theater, music and even Opera.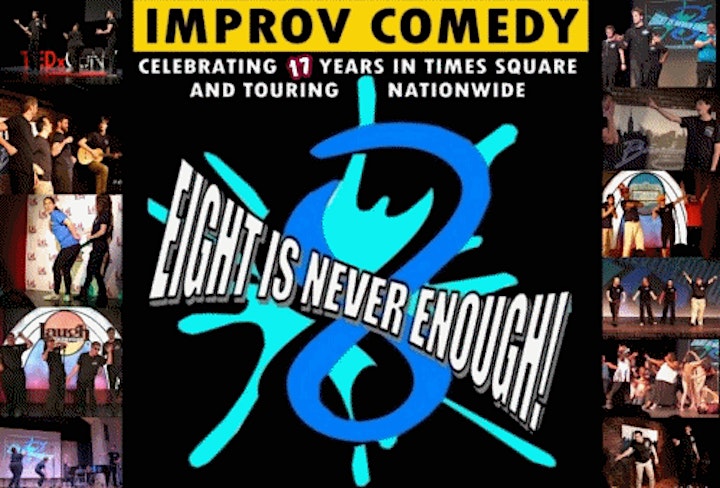 MORE ONLINE CLASSES
Drop by at $25/class, $75/four week session includes additional private coaching. Each class is 60-80 minutes, combining Improv and Stand-Up comedy to maximize training in performance, creative writing and critical thinking as well as public speaking, social skills, team skills and self confidence.