About this Event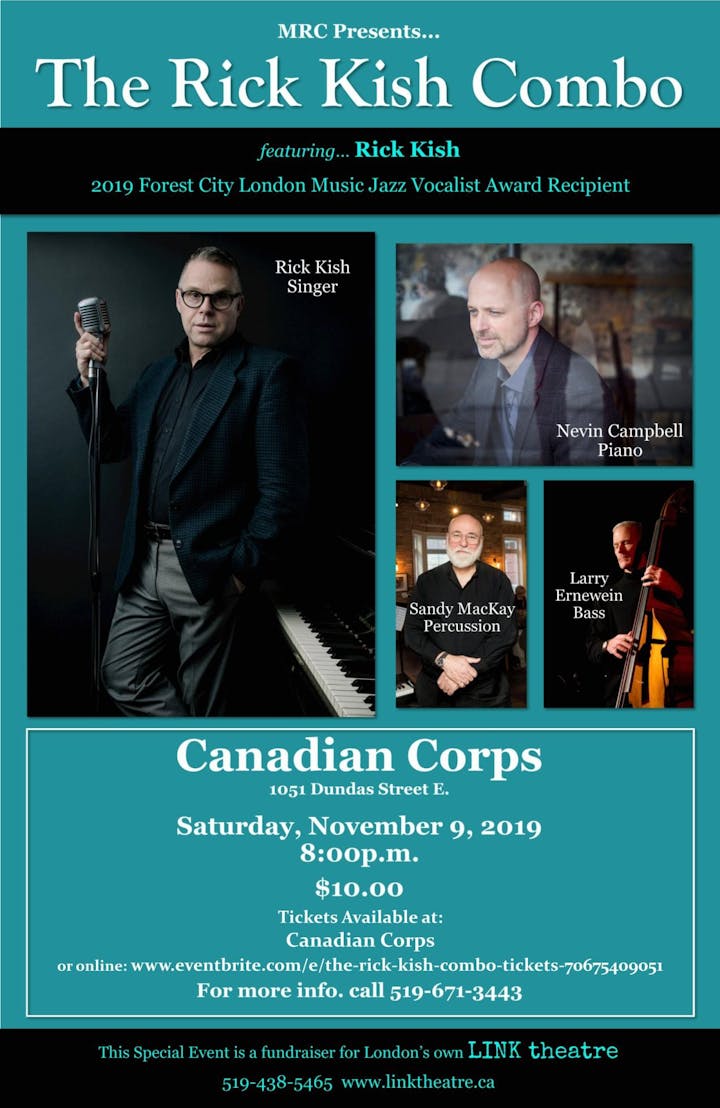 An evening of entertaining stories, cabaret, musical theatre & songs from the Great American Songbook! Plus so much more...
"The Rick Kish Combo" at The Canadian Corps, Saturday, November 9th 2019 at 8pm.
Doors will open at 7pm. Tickets $10.00 per person.
Canadian Corps - Free parking, free pool. reasonably priced beverages. Don't wait until the last minute to purchase your ticket. Limited space available.
If ordering through Eventbrite, a fee of $1.06 will apply when ordering tickets online. Tickets available NOW
Call: 519-671-3443 for more info.
M.R.C. Presents: also known for the Halo Reunion Parties & the Retro Parties
This is an evening to Benefit London's own LINK theatre.