Join us for a night of grandeur, flair & sophistication featuring dinner, dancing & more! The Cuban American Bar Association (CABA) has pu
About this event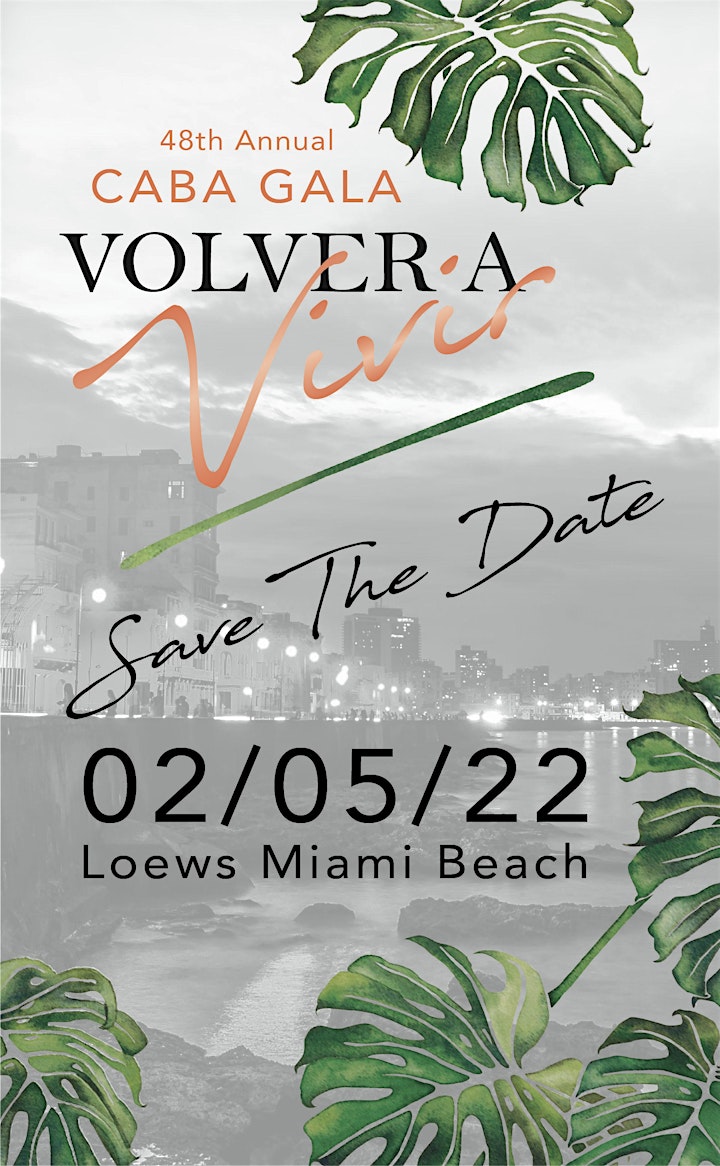 The Annual CABA Gala is CABA's marquee event, raising hundreds of thousands of dollars each year and attracting over 900 attorneys, judges, business leaders, and dignitaries. One hundred percent of the gala's net proceeds benefit the CABA Pro Bono Project, which provides free legal services to the indigent community in South Florida, and CABA Foundation's Scholarship Fund annually to deserving law students across the county.
Organizer of CABA Gala 2022
About CABA
CABA is a non-profit voluntary bar association founded in 1974 by lawyers of Cuban descent. CABA's members include judges, lawyers, and law students of all backgrounds interested in issues affecting the Cuban community, as well as broader legal and human rights issues impacting minority communities as a whole.

About CABA Pro Bono
To assist the legal needs of the indigent community in Miami-Dade County, CABA Pro Bono Project was created. Putting in over 25,000 free attorney hours annually, CABA Pro Bono's mission is to change lives of children, individuals and families in need through legal advocacy by providing free legal services to those who cannot otherwise afford it — regardless of race, creed, color, gender, sexual orientation or national origin. In 1992, President George H.W. Bush recognized CABA Pro Bono nationally as a Point of Light for performing outstanding work on behalf of the community.

About CABA Foundation
In 1995, as part of its mission to promote diversity and opportunity in the legal services community, CABA launched CABA Foundation (CABF) to manage and promote efforts to endow scholarships at Florida law schools. Twenty-two years later, CABF has its own endowment of over $300,000 and almost $500,000 of endowments at seven (7) different Florida law schools. With your support, we can reach our goal of a $1,000,000 in endowments within the next two years.