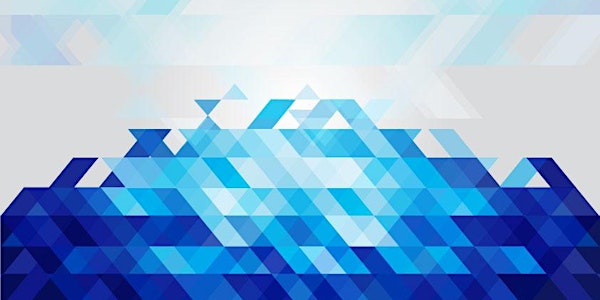 CAA Family STEM Day 2018
By Columbia Alumni Association
Date and time
Sunday, June 10, 2018 · 12 - 4pm EDT
Location
Columbia University Alfred Lerner Hall and the Blue Gym at Dodge Fitness Center 116 St and Broadway New York, NY 10027
Description
SCIENCE | TECHNOLOGY | ENGINEERING | MATHEMATICS
**This event is SOLD OUT and will not be accepting walk-ins. If you were not able to register this year we hope you can join next year!**
Please note, discounted package pricing is not available for waitlist registrations. Wait list pricing is below:
Child Ticket | $40 each
Adult Ticket | $45 each
You're invited to the third annual Columbia Alumni Association (CAA) Family STEM Day on Columbia's Morningside campus. The event brings together alumni, their families, and students for an exciting day of science, technology, engineering, art, and math.
You'll have the chance to visit interactive booths for all ages; enjoy lunch, games, and giveaways; and listen to enlightening talks by astronomy Professor David Kipping and a diverse panel of STEM experts.
Exhibits will explore artificial intelligence, virtual reality, chemistry, biology, the arts, and robotics. Learn how ice flows, touch a real brain, take home your own tiny garden, and explore the states of matter using balloons, dry ice, and lots of energy!
We encourage all ages to attend, however we have specific content for ages 5-18.
View highlights from last year's STEM Day.
Program Timeline:

12:15 -1 P.M. Welcome and Guest Speaker
David Kipping, Professor of Astronomy
Alfred Lerner Hall, Auditorium (1st Floor)
1:15 - 2 P.M. Diversity in STEM Panel Discussion
Join Columbia alumni and students for an important discussion on what it means to be a diverse professional in the STEM fields.
Alfred Lerner Hall, Cinema (2nd Floor)
1:15 -2:15 P.M. Scavenger Hunt brought to you by Watson Adventures
Participate in team photo challenges and a STEM themed scavenger hunt and then turn in your card for an extra 2 raffle tickets.
Alfred Lerner Hall, Auditorium (1st Floor)
1:15 -3:15 P.M. STEM Fair
Refer to the program for details on each booth; Biobus and Solar telescope are located on College Walk.
Dodge Fitness Center, Blue Gym (Lower Level)
3:30 -4:00 P.M. Ice Cream Social and Raffle Prize Giveaways
Alfred Lerner Hall, Auditorium (1st Floor)
Booths:
2Train Robotics team 395 (All ages welcome)
Build Your Own Robot with NORY (Ages 5-12)
The Barnard College Summer Research Institute (All ages welcome)
The BioBus (All ages welcome)
CAA Arts Access: Putting the Arts in STEM (Ages 5-14)
Department of Astronomy Showcase (All ages welcome)
Explore the World's Cliamte and its Impact on Society (Ages 5-12)
HYPOTHEkids: Sublime Time! (Ages 5-11)
Ice Flows! (All ages welcome)
Issa's Edible Adventures (Ages 5-11)
Learn to code with CodeAdvantage (Ages 5-13)
Pursuing a Career in STEM, advice from a CU Professor (Ages 13-18)
Solar Telescope (All ages welcome)
School of Professional Studies: Sustainability Analytics (Ages 11-18+)
Shared VR and AR: Columbia Computer Graphics and User Interfaces Lab (Ages 12-18+)
Urban Leaf - The World's Smallest Garden (All ages welcome)
Thank you to our University partners: Barnard College, CAA Arts Access, CAA Programs Committee, College of Dental Medicine, Columbia Alumni Association, The Columbia Commitment, Columbia Entrepreneurship, Columbia Science Initiative, Columbia Secondary School, Department of Astronomy, Graduate School of Arts and Sciences, International Research Institute for Climate & Society, Lamont-Doherty Earth Observatory, Mailman School of Public Health, Regional Clubs and SIGs, School of Nursing, School of Professional Studies, School of Social Work, The Fu Foundation School of Engineering and Applied Science, Teachers College, Zuckerman Mind Brain Behavior Institute

Questions? Email alumni-events@columbia.edu.
About the organizer
The Columbia Alumni Association's (CAA) mission is to cultivate a global community of Columbia alums, students, faculty, and staff to explore interests, exchange ideas, and take actions that enrich one another, the University, and the world.