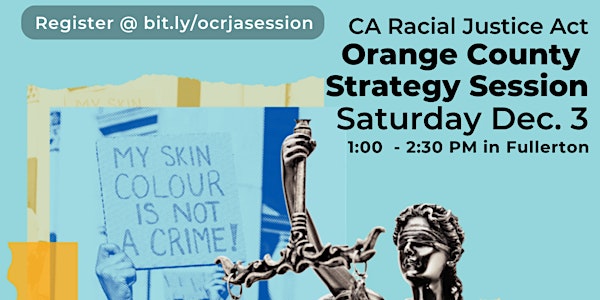 CA Racial Justice Act Orange County Community Strategy Session
You are invited to a strategy session to discuss how community can support the Racial Justice Act and its implementation in Orange County.
About this event
This will be a strategy session to discuss the Racial Justice and Racial Justice for All Acts, where we can plan a community campaign around better implementation of the laws.
This is a follow-up from the community forum on November 19th .
This session is sponsored by Chicanxs Unidxs, the Peace and Justice Law Center, and the ACLU of Southern California.