CA - Orange County | Learn To Build Wealth Investing in Real Estate

Multiple Dates
Event Details
.
Register Now for this exclusive Wealth Building Event in Santa Ana, California. Come attend a free 2hr real estate investing orientation and learn how you can achieve financial freedom working with our national community of investors. No experience necessary.  Learn about the dual-income opportunity available through our marketing and educational systems. 
You can join our national community of real estate investors, get trained online & live at local events and workshops sponsored by leaders and community members so you can invest in real estate yourself or with us to build wealth for your family.

You can also get paid to help our community grow, share this experience and the education with others, and you can get paid $1,000 to $6,850 per qualified sale, get paid twice a week with commission checks mailed directly to you.
Real Estate Investing is a Team Sport and We Have a Real Estate Investing Program for Everyone. When YOU have an Educated and Structured team to work within your local area, then you can accomplish so Much More as a team.  Whether you like real estate or not, and you might not realize that you already are a real estate investor.  Our Local Events across the country give you the opportunity to network with like-minded entrepreneurs looking to maximize their earning potential. At this orientation, we will show you
How the Renatus Real Estate Investing Education program is unmatched in the industry.

A plan that has assisted associates in our community to a net worth over a million dollars in controlled assets.

How you can be involved in the properties that we are involved in.

A working business model where you can work from home or our local offices instead of fighting traffic!

How you could be done interviewing for jobs for the rest of your life and comprehensively teach your children how to BE the same!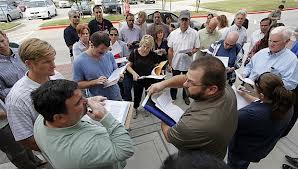 We create successful real estate investors and we have the results to prove that our system works. You must be coachable, willing to work very hard, dedicated, and most importantly passionate about creating long lasting, secure wealth through business ownership and real estate working with our national community of real estate investors. Renatus Community members have a goal of creating an educated community of Real Estate Investors nationwide!! Register above and come meet with us so that you can learn how you can get paid while you build wealth.
No Muscle or Experience Needed!
Get Motivated, Get Educated, and Get Compensated!!
CHANGE YOUR FINANCIAL FUTURE, Register Above!
Now here are the 2 simple rules for registering for our events!!
When you register, you must reply to the email in your inbox with 'confirmed' in the subject line and you will receive the information about the meeting within 24-48hrs..

If we do not receive a confirmation from you by phone or email, you will not get the event information but you may get a phone call to verify your registration.
We are serious about what we do, and we want you to be a little serious too! Come learn more about our real estate investing community. Don't wait, register today!
Organizer
California REISuccess
Register to learn more about joining our California & National community of real estate investors building wealth.  Helping others learn how to build wealth through real estate investing and achieving financial freedom is something we enjoy doing! We will also pay YOU to help us expand our community in California & surrounding markets. Come meet local real estate investors throughout California that are investing in real estate all across the United States. If the calendar is not updated, please register for the national webinar or use the contact link to email us for the schedule. 
CA - Orange County | Learn To Build Wealth Investing in Real Estate