CA – Live Studio Audience - Ted DiBiase with host Bobby Schuller
Description
Best known as the Million Dollar Man, WWE Hall of Famer Ted DiBiase, was once at the height of his career and reveling in all the world had to offer. But after 25 years in the industry, DiBiase discovered the cost of fame was far too high.
Join our studio audience as Ted DiBiase sits down with host Bobby Schuller to share about his journey down a path that ultimately led to emptiness—and was a catalyst for this former pro-wrestler turned ordained minister, to find redemption through faith in Jesus Christ.
This is a poignant testimony you do not want to miss!
Request tickets now to be part of our studio audience as DiBiase talks about his transformation from Million Dollar Man into a faith-filled man of God.
---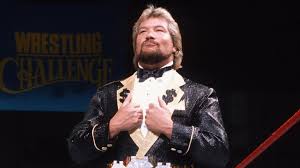 More about Ted DiBiase
Ted DiBiase is a WWE Hall Of Fame professional wrestler, best known for his role as the villainous "Million Dollar Man" of the World Wrestling Federation (now known as WWE). He is the author of Every Man Has His Price, a full time evangelist and motivational speaker.
The character of the Million Dollar Man was fulfilled by wealth and power and controlled by greed. In contrast, the real Ted DiBiase is fulfilled by his relationship with Jesus Christ and his family, and a controlling desire to do God's will in his life. Ted is married to his lovely wife Melanie of 31 years and they have three sons: Michael, Ted Jr. and Brett.