Description
You're invited to Praise with Jackie Hill Perry! Join Jackie, along with Matt and Laurie Crouch, in person as part of our live studio audience on President's Day (Monday, February 17)! They'll be unpacking how we can each contend for our faith in the midst of today's culture. You won't want to miss being a part of the conversation as we explore what Scripture says about how to point others to Jesus in grace and truth!
Please note: Doors open at 9:30 am. Studio audience members need to be seated inside the studio no later than 10:30 am. Want to bring a group? Please contact audience@tbn.tv for an access code.
---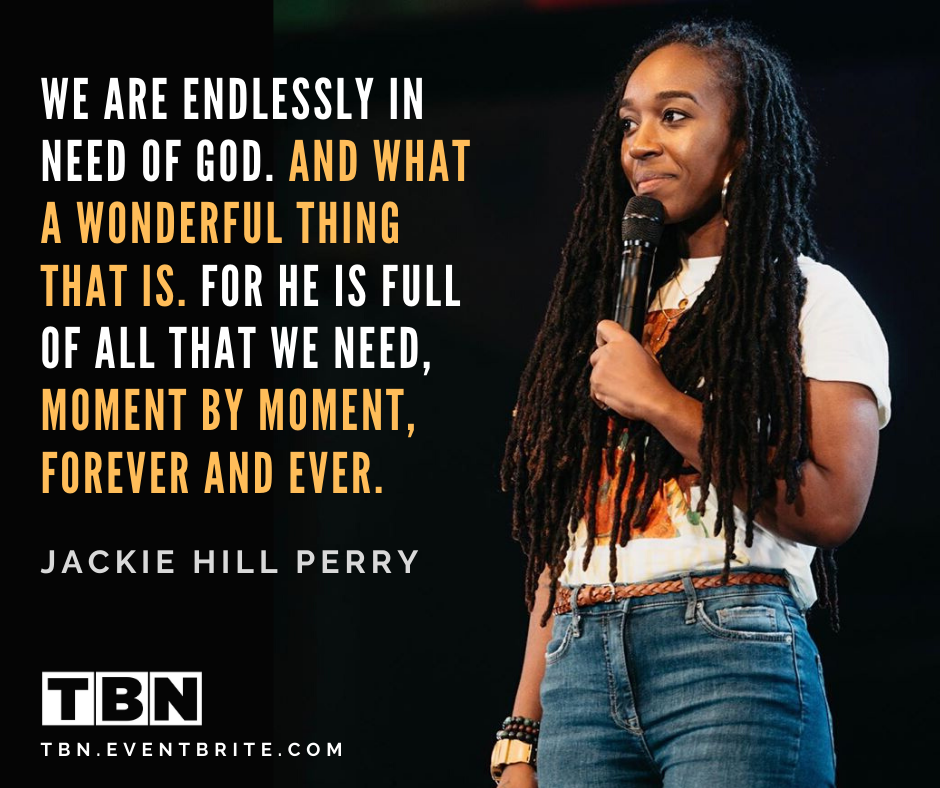 Jackie Hill Perry is a writer, poet, and artist whose work has been featured on the Washington Times, The 700 Club, Desiring God, The Gospel Coalition, and other publications. Since becoming a Christian in 2008, she has been compelled to use her speaking and teaching gifts to share the light of the gospel of God as authentically as she can. She is the best-selling author of Gay Girl, Good God and the newly released Bible study, Jude: Contenting for the Faith in Today's Culture. At home she is a wife to Preston and Mommy to Eden and Autumn.