Description
We invite you to take part in TBN's studio audience as Bishop Kenneth Ulmer—best-selling author, university professor, and beloved pastor—sits down with Matt and Laurie Crouch on Praise.
Dr. Ulmer will be sharing his heart to make an eternal impact for Christ across the globe—with specific testimonies of how the Gospel is going forth in Africa.
Please note: Doors open at 3:30, and we request that everyone be seated inside the studio no later than 4:00 pm.
---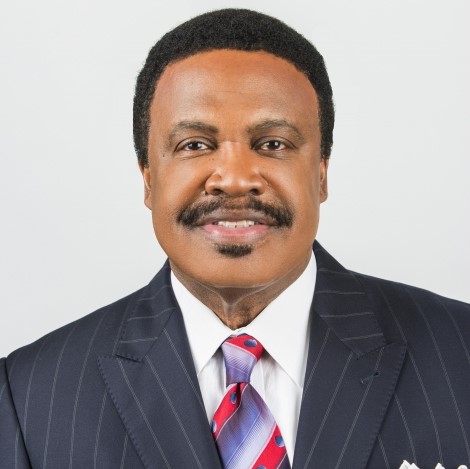 Bishop Kenneth Ulmer //
Dr. Kenneth Ulmer is pastor of the Faithful Central Missionary Baptist Church, a charismatic Baptist congregation located in Los Angeles. His sensitivity to following God's leading has resulted in a rich spiritual and personal legacy.
Dr. Ulmer serves on the Board of Trustees of The King's College and Seminary in Los Angeles, and was one of the founders of the Full Gospel Baptist Church Fellowship, where he was bishop of Christian Education. He was the author of the doctrinal statement of that body and the editor of The Full Gospel, its Christian Education curriculum.
Bishop Ulmer holds a Bachelor of Arts in Broadcasting/ Music from the University of Illinois, a Master of Arts in Biblical Studies and a Doctor of Philosophy from Grace Graduate School of Theology, a Doctor of Ministry from United Theological Seminary, and an honorary Doctor of Divinity from the Southern California School of Ministry. He is a dynamic teacher who has taught at Biola University, Fuller Theological Seminary, Grace Theological Seminary (West Campus), and Pepperdine University. He frequently conducts seminars and workshops at colleges and universities across the nation, as well as being a regular speaker for Promise Keepers.
Dr. Ulmer and his wife, Togetta, have been married since 1977 and are parents of two daughters, RoShaun and Keniya, and one son, Kendan. The Ulmers reside in Los Angeles.