Description
The CA Chapter of the American Dance Therapy Association
The Center for Movement Education and Research Present
"A MOMENT IN HISTORY"
Panel Discussion with Four Early Innovative Leaders
in DMT in California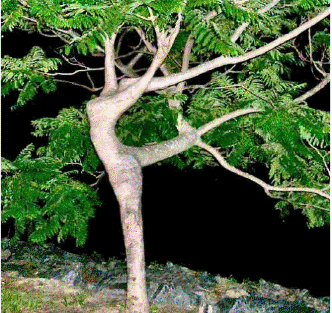 Sunday, February 12, 2012,
10:30am - 5:00pm
As we reach our branches up to licensure, and to new areas of clinical and research work, let's take a moment to remember our roots. We are excited and honored to be hosting the first of a series of panel discussions with the groundbreaking inaugurators of the field of Dance/MovementTherapy in California. This first panel will include:
Cynthia Berrol PhD, BC-DMT- researchstudying effectiveness of DMT with brain injury, prolific writer connecting DMT with neuroscience including first textbook on research options inDMT. Long-time director of formerDMT program at California State University, East Bay.
Joan Chodorow PhD, BC-DMT- outstanding author, including widely used textbook, known in the psychoanalytic world as well as being a leader in the DMT world
Marcia Leventhal PhD, BC-DMT- 1st ever DMT MA thesis in Dance at UCLA, 1st director of DMTgraduate school at NYU, founder of six international DMT programs, eminent scholar, practitioner and teacher
Tina Stromsted PhD, BC-DMT - Co-founded the Authentic Movement Institute, a Jungian analyst, Somatics practitioner, author, and seasoned international teacher
Attendance meets the ADTA requirements for 6 CE credits for DMTs (Provider#5739)
and 6 CEU credits with the CA Board Behavioral Sciences (Provider #3888)for LMFTs, LCSWs
Location: NEW!!! Anna Halprin's Mountain Home Studio, Kentfield, CA
Directions: http://www.annahalprin.org/directions.html
Schedule:
10:30-11am Check-In
11:00-12:00 CA Chapter Meeting - update on LPCC licensure etc
12:00-1:00 Catered lunch
1:00- 1:30 Movement & Stretching
1:30- 3:30 Panel Discussion, Q & A
3:30- 4:45 Movement & Celebration
4:45- 5:00 Closing
You don't want to miss this informative and historic event. Attendance is limited to 50 so register right away!
There are two work exchange positions available for students. If you are interested please contact Holly Burn-Crain hbcingrace@yahoo.com
Looking forward to seeing you at the event,
Holly Burn-Crain, MA BC-DMT
No CA Program Chair,
CA ADTA Chapter
Organizer of CA ADTA/CMER "A MOMENT IN HISTORY"- Panel Discussion