C4A In Action Kenya #3 At Strathmore University

Friday, March 9, 2012 from 2:00 PM to 5:00 PM (EAT)
Event Details
This event will take place the 9th of March from 2PM to 5PM at@ilab Africa in Strathmore University Nairobi, Kenya.
Date: 9th March2012
Venue : @ilab Africa, Strathmore University
             4th Floor, Student's Center
Coders4Africa Kenya Chapter March Meeting
Schedule of Events.
2.00pm – 2.15pm                              Registration
2.15pm – 2.30pm                              Opening Remarks/ Announcements (Kristen, Dr. Matogo and Joseph)
2.30pm – 2.40pm                              Divas4Tech Presentation (Jackie Mutua)
2.45pm – 3.05pm                              php code ignitor(Anne Mukundi)
3.05pm – 3.25pm                              Web Scraping (Ransford Ako Okpoti)
3.25pm – 3.45pm                              C# hatua (Amadou Daffea)
3.45pm – 4.05pm                            Oracle Application Express (APEX) Web Application development (Prince Nyarko)
4.05pm – 4.25pm                              Web Application development with Microsoft .NET (Kossi Selom Banybah)
5.00pm                                               Meeting Closure
Each presenter has been give an extra 10 minutes for question and answers.
Agenda Topic
Divas4Tech is an organization formed by a group of ladies whose aim is to promote women innovation and entrepreneurship in mobile technology.
The founders met at the Strathmore University Safaricom Academy and quickly became aware of the poor involvement of ladies in mobile innovation.
   Amadou Daffea(CEO/Co-Founder Coders4Africa)
Tri-lingual (English, French, Wolof). Currently resides in the United States in south New Jersey. He is a Software Engineer/Architect with over 9+ year in software engineering and enterprise application development. He holds a BS in Computer Science and a MS in Management Information Systems.
He has extensive experience in various industries: Financial, Retail, Software and Legal. Technology he mostly used: Microsoft .NET, JAVA, ORM, NHibernate, OOP, SOA, N-tier Architecture, Open source technologies.
Amadou is one of the CEO/co-founders of Coders4Africa and currently holds a position as an Enterprise Application Architect at one of the largest Legal firm in Philadelphia, Pennsylvania.
Web Application development with Microsoft .NET, C# and the MVC Pattern (ASP.NET MVC 3) using the Code First approach enabled by the Entity Framework 4 by Kossi Selom Banybah




Microsoft ASP.NET MVC 3 is a framework for building scalable, standards-based web applications using well-established design patterns and the power of ASP.NET and the .NET Framework
Kossi Selom Banybah is a Software Developer with over 2 years of experience. He holds a Bsc in Electrical Engineering and Computer Science from University of Lome, Togo and a Professional Diploma in Information Technology from NIIT, Ghana.Technology he mostly used: Microsoft .Net Framework, Java EE, MS Sql Server, MySQL 5.0. Selom is the Coders4Africa Technical Manager for the Ghana team.
PHP Series Session(Code Ignitor )
Code Igniter is a powerful PHP framework built for PHP coders who need a simple and elegant toolkit to create full-featured web applications.It separates application into Models, Views and Controlers and allows code reuse
Its features include:
Model-View-Controller Based System

Form and Data ValidationSecurity and XSS FilteringSession Management

Extremely Light Weight

Full Featured database classes with support for several platforms.

Active Record Database Support

Email Sending Class. Supports Attachments, HTML/Text email, multiple protocols (sendmail, SMTP, and Mail) and more.

Image Manipulation Library (cropping, resizing, rotating, etc.). Supports GD, ImageMagick, and NetPBM

File Uploading Class
       Anne Mukundi
 Anne is a great php developer. She has vast experience on php mysql,  joomla and worpress web programming. She makes end to end systems that are fully intergrated. She is a member of the team that is developing www.popkenya.com a system that targets election voters for a better kenya.
Oracle Application Express (APEX) Web Application development discovery by Prince Nyarko
APEX no cost option of the Oracle database. Provide rapid web application development tool for the Oracle DB. Using only a web browser and minimal coding experience, can develop and deploy professional fast and secure apps
Prince Nyarko is an Oracle Database Administrator/Programmer with 5 years experience in this field. He holds a BA in Computer Science and Mathematics from University of Ghana, Legon. In addition to this he is certified by Oracle as a Database SQL Expert and also certified as an associate fellow of Oracle (OCA). Prince currently holds a position as a Database Administrator at Integrators b2b. He has experience in various industries: Financial, Transport and Software development.Technology he mostly used: Oracle Database10g, Oracle Application Express, MySQL 5.0, Oracle Application Development Framework(ADF) and PL/SQL. Prince is the Coders4Africa Event Coordinator & communication manager for the Ghana team.
Web Scraping, An Important Technique For Data Extraction by Ransford Ako Okpoti
Introduces Web Scraping using PHP as a valuable alternative to extract data from other websites in the absence of APIs in Africa. Demonstrating how to fetch related data and producing outputs in standard formats such as json, xml, csv, etc.
Ransford Ako Okpoti is a Zend PHP5 Certified developer and consultant. A web application developer, with over 5 years of experience, focused on developing with emerging technologies and techniques on a LAMP stack. Developer of PHP EntityValidator, an entity validation framework in PHP which conforms to the JSR-303 (Bean Validation) Specification in Java. He has been exploring some cloud-based platforms like Google App Engine, etc. He has a passion for exploring effective ways of using technology to enhance operations of organizations.
 Call for papers
Coders4Africa requests that those developers who have a project or product to submit your project proposals and details. The whole idea is to help you pitch them. Ideas and working system will be supported by helping you get sponsors and funders for the same systems.On the same note, fellow developers will help you refine your idea. 

We will also help you in deploying the systems and testing them.
Submit your proposal HERE
Sponsors (more to come):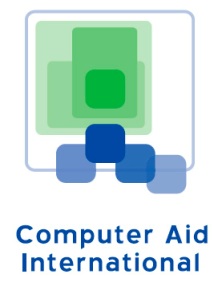 Attendee List
Sort by:

Date

|

First Name

|

Last Name
When & Where

Strathmore University
Ole Sangale Rd
Nairobi, Nairobi 59857-00200
Kenya

Friday, March 9, 2012 from 2:00 PM to 5:00 PM (EAT)
Add to my calendar
Organizer
Our Mission:

To create and support a Pan-African community of competent, internationally certified IT professionals focused on developing the IT tools for African Agriculture, Business, Education, Health Care, Government and general Social needs.
STRATEGY:
To leverage the rapid development and evolution of the wireless communications and Internet access platform in Africa to educate, certify and continue to support a 1000+ cadre of IT professionals.
GOALS:
To educate and accredit 1000 Pan-African software developers utilizing mobile, web and database development platforms by 2016.
To build capacity by introducing DevHubs across Africa, providing developers an open space to innovate and create solutions that solve problems their community faces.
To create, via these solutions, economic development and growth across local communities, including the smallest farmers and businesses.
To utilize the Pan-African community of IT professionals to create free Open Source solutions that respond to local African problems and demand.
To stimulate growth of the African software industry by tapping into local talent and human resources.
To assure the Pan-African community becomes a catalyst, playing a prominent role in providing technology-based tools in Agriculture, Business, Education, Health Care, Government and general Social needs.
COMPANY STRUCTURE:
Coders4Africa is an independent nonprofit organization that provides training, education and development infrastructure, logistics and intellectual support to IT professionals in Africa. In accordance with the Coders4Africa Charter, the Coders4Africa Board provides leadership, and makes program decisions. The organization's activities are enhanced by the active participation of its members. Coders4Africa membership consists of software developers and computer science students funded by the organization, and associates and partners with membership granted by the Coders4Africa principals.