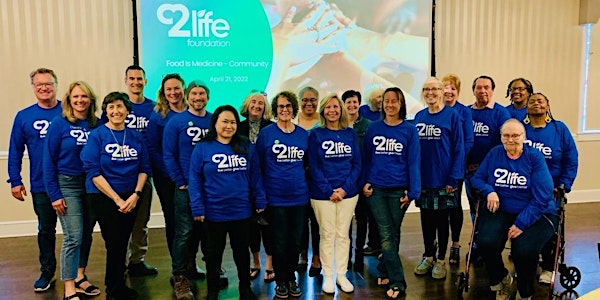 C2Life - Food is Medicine - Community Program Information Session
Crushing Chronic Disease with the Food is Medicine-Community Program!
About this event
Join us Thursday, August 18 from 5:30pm - 6:30pm via Zoom for a one (1) hour information session as we review the Food is Medicine-Community program outline, timeline, expectations, & participant qualifications.
The Food is Medicine-Community program is a medically-supervised lifestyle medicine program providing daily education, plant-based nutrition and support to participants who have been diagnosed with a chronic disease & are looking to improve their overall health.
This evidence based program allows participants the opportunity to learn about scientifically proven lifestyle changes that may help prevent and reduce risk factors for obesity, type II diabetes, cardiovascular disease, and high blood pressure.
The 9 week program starts Thursday, September 15, 2022 and will conclude Thursday, November 17, 2022. Applications will be made available after the completion of one (1) hour information session. Application deadline is August 26 and participants will be notified September 5 of their program acceptance. Join us to learn more!