C2C Trail Challenge - Del Dios Gorge -SOLD OUT

Saturday, November 11, 2017 from 9:00 AM to 12:00 PM (PST)
Event Details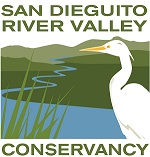 Explore some of the San Dieguito River Park's most iconic spots in the Coast to Crest Challenge!
From July 1st, 2017 through June 30th, 2018, complete the five River Park hikes listed below. You can complete them in any order, in your own time, or with the Conservancy—we'll lead five guided hikes (one on each trail) throughout the year.
Each hike has a designated spot where you'll take a selfie. Once you've completed all five hikes, email all your selfies to sdrvc@sdrvc.org for verification.
The selfie spot for Del Dios Gorge is here:
https://drive.google.com/open?id=1KUIEiCg2wp5gTJljwqPttIh2N48&usp=sharing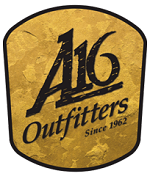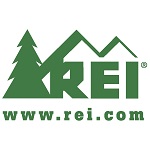 Everyone who successfully completes the Challenge will receive a special certificate and decal, 20% off coupon from REI, and $10 in Adventure Bucks from Adventure 16 -- plus bragging rights for accomplishing five cool outdoor adventures.
Plus, the first 50 people to complete the Challenge and submit photos for verification will receive an SDRVC cooling towel. And if you share your selfies and hike photos on Instagram and Facebook with the hashtag #C2CChallenge we'll highlight some of our favorite pics!
Enthusiasts are encouraged to share their selfiees and other photos on Instagram and Facebook with the hastag #C2CChallenge.
Inspiration credit goes to the Mission Trails' 5-Peak Challenge.
Coast to Crest Trail Maps are available at REI in San Diego and Encinitas, and Adventure 16 in Solana Beach.
Del Dios Gorge Trail map here.   
Selfie Spot:  Rattlesnake Viewpoint
Miles:  4.54-miles, round-trip
Difficulty:  moderate
Hiking and Biking.  Dogs allowed on leash.
Directions:  here. 
Rest assured—the Rattlesnake Viewpoint gets its name not from frequent inhabitants (though do keep an eye out for slithering friends), but from the shape the viewpoint bench (built from native rock) forms.
Just as striking as Del Dios Gorge's beauty is its archaeological significance. The area is home to the C.W. Harris Site Archaeological District, which has artifacts going back 9,000 years, to San Diego County's earliest inhabitants.
The Lake Hodges Dam controls the river's flow through the Gorge. The natural landscape is made up of both riparian vegetation and coast live oak. You can also see the historic Hodges Flume, which transported water from Lake Hodges to the San Dieguito Reservoir until 2003. Although the water is transported by gravity, an optical illusion makes it look like the water is traveling uphill.


When & Where

Del Dios Gorge Trail Staging Area
See Directions Below.



Saturday, November 11, 2017 from 9:00 AM to 12:00 PM (PST)
Add to my calendar
Organizer
San Dieguito River Valley Conservancy
---
---
The San Dieguito River Valley Conservancy preserves, protects, and shares the natural and cultural resources of the San Dieguito River Valley through collaborative efforts to acquire lands, complete trails, restore habitats, establish educational programs, create interpretive centers, encourage recreation, and mobilize public support.
C2C Trail Challenge - Del Dios Gorge -SOLD OUT