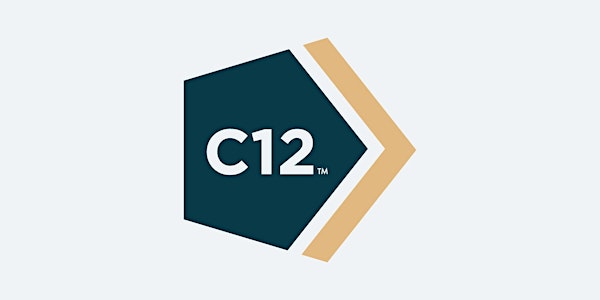 C12 Baton Rouge Intro Lunch - Greater Business, Greater Purpose
Learn about how C12 equips Christian CEO's and Owners to build great businesses with a greater purpose.
When and where
Location
Renaissance Baton Rouge Hotel 7000 Bluebonnet Boulevard Baton Rouge, LA 70810
About this event
Thanks for your interest in this intro event! I am on a mission to reach every eligible business owner in South East Louisiana to share the value and power of joining a group of focused Christian business leaders. This intro event will be a great opportunity for you to learn more about building a great business for a greater purpose and to meet the C12 team and other Christian business owners.
Lunch will be served as we present to you the benefits that C12 members experience and give you clear understanding of what personal value and meaning C12 can offer you and your business. We look forward to sharing in great conversation with you and to gaining understanding of your needs .
At 11:30 a.m. the luncheon will begin with a brief welcome and networking, followed by lunch at 11:45 a.m. We plan to wrap up by 1:00 p.m.
We look forward to seeing you there!
Martin Rueschen
martin.rueschen@c12forums.com, 225.333.2428, C12 Southeast Louisiana
Article and video on Eradicating Mediocrity in your business: https://www.joinc12.com/leadership/how-to-build-an-excellent-business/