Description
C. Wakeley presents the LONG AWAITED RETURN of the C. Wakeley Music Summit!!!!!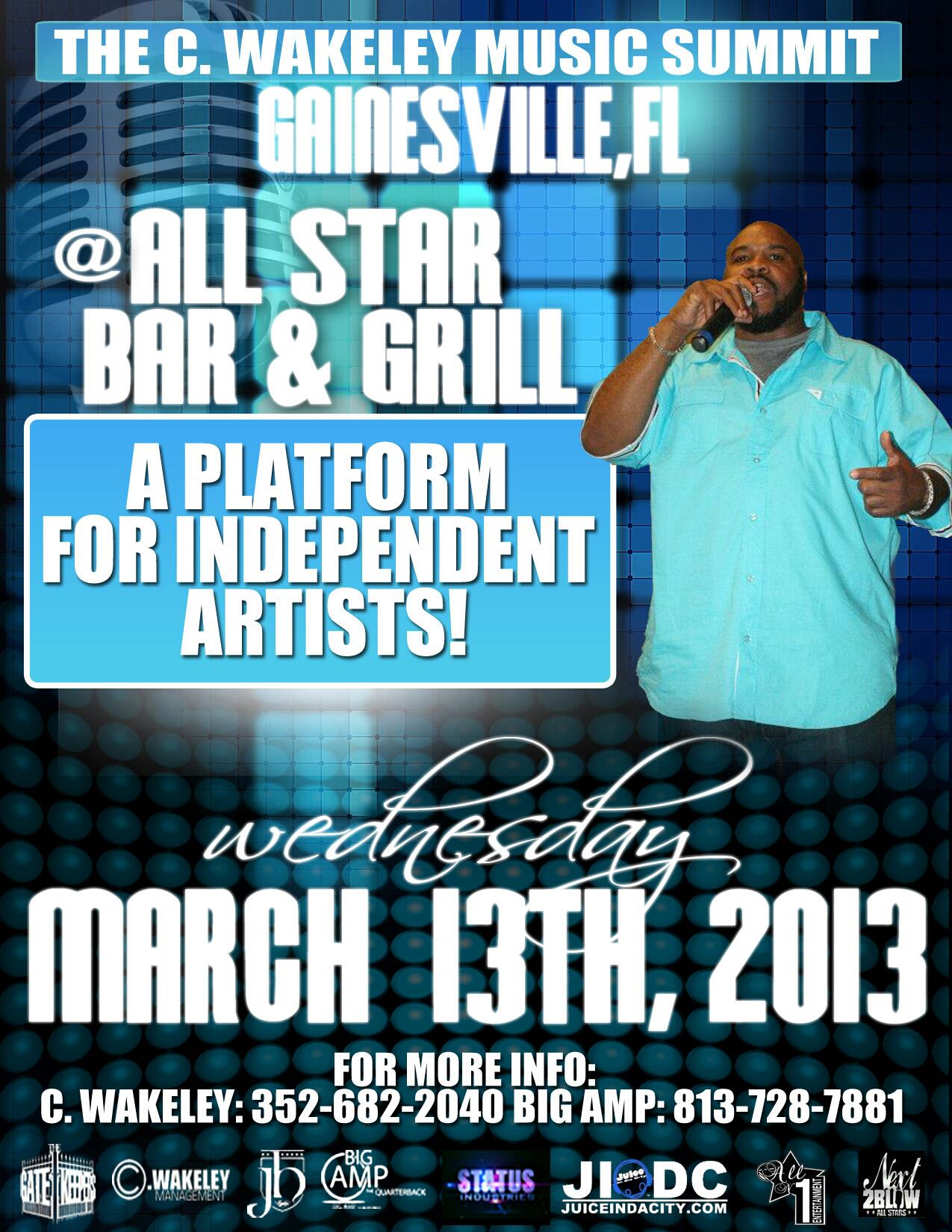 The streets have been asking for the return and after a short hiatus, The C. Wakeley Music Summit (formerly The Gainesville Music Summit)f is BACK!!! BIGGER, BETTER and BOLDER!!!! Over the years we've had the pleasure of hosting Artists, Models, DJs, Promoters, Agents, Bloggers, Dance Troupes, Managers, Distribution Executives, Publicists and other Entertainment Industry Professionals.
Price of Admission is $20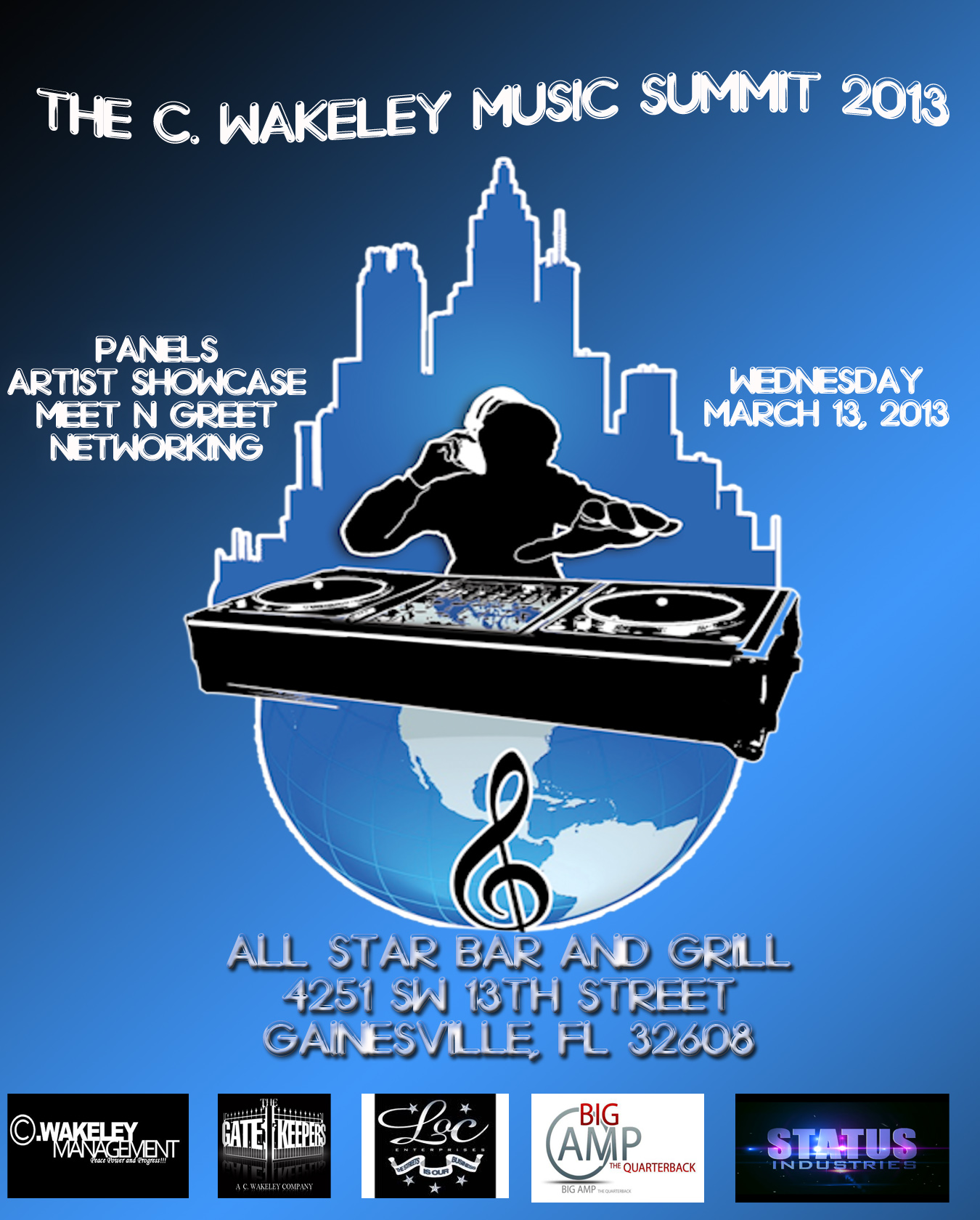 Wake has never lost his respect for the grind of the independent artist and working diligently with a loyal team of hand picked entertainment professionals from across the country. That team THE GATEKEEPERS is based on the promotion and support of Independent Artists.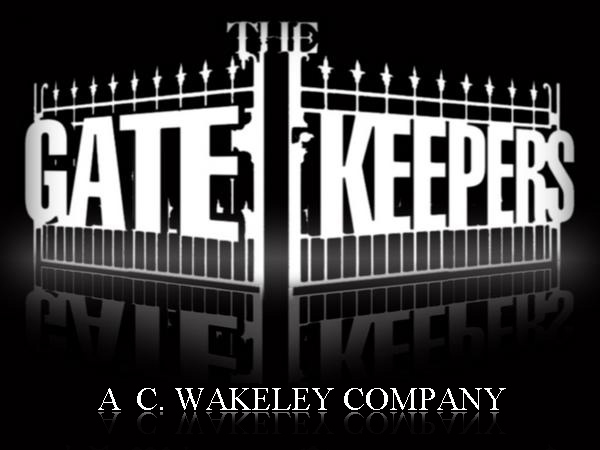 We're calling out any and everyone to come attend the C. Wakeley Music Summit 2013 to network, obtain valuable advice from panelists and watch performances from Independent Artists from across the country!!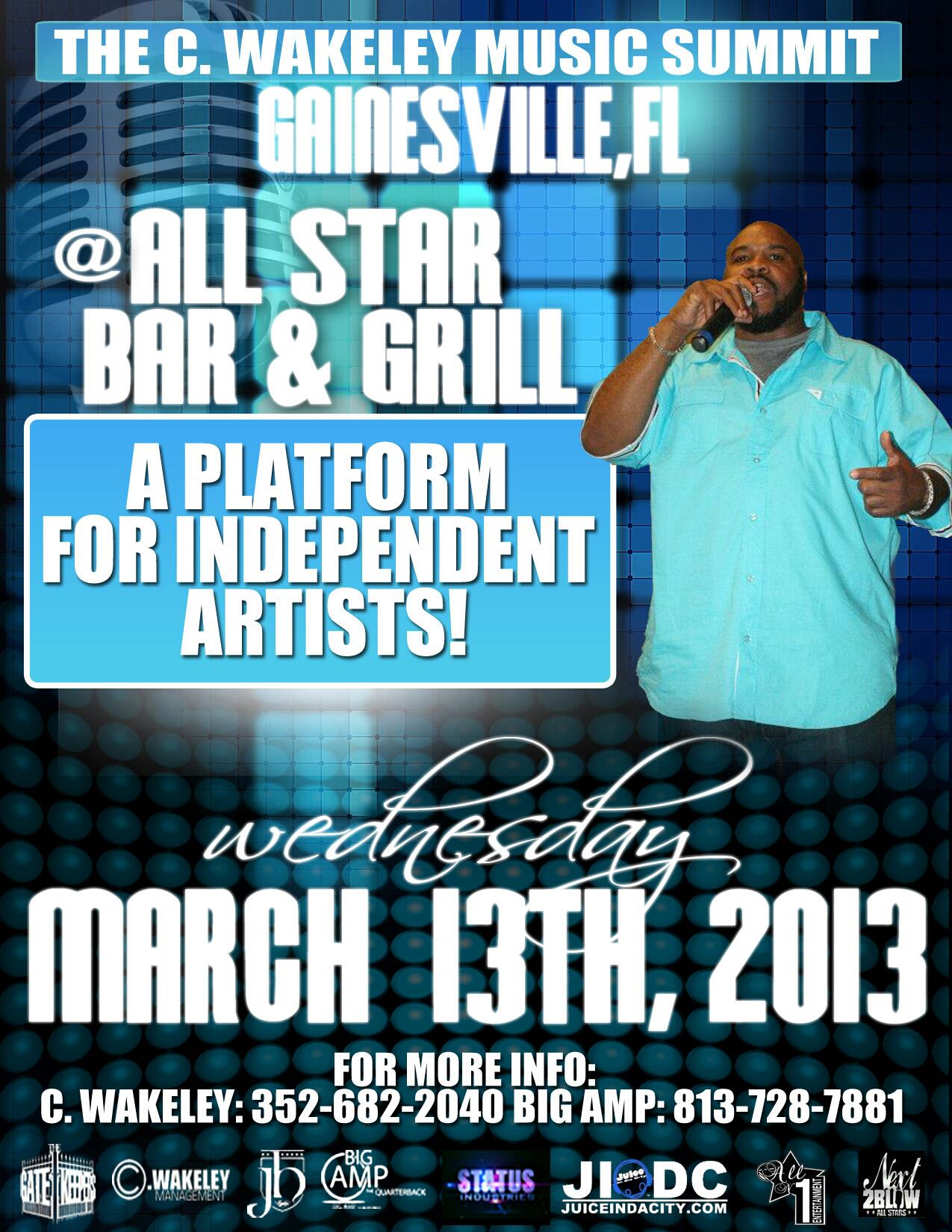 We are asking that all of our intended attendees pre-register through Evenbrite. Pleaes feel free to check back for updates, specials and EXCLUSIVE ANNOUNCEMENTS, PERFORMANCES AND PANELISTS!!!!
$20 is a good investment into your craft!!