BioOhio welcomes Baiju Shah, President & CEO of Greater Cleveland Partnership for our July C-Suite Conversation Lessons on Leadership event
About this event
BioOhio welcomes Baiju Shah, President & CEO at Greater Cleveland Partnership (GCP) for our July C-Suite Conversation: Lessons on Leadership event.
Shah's talk will explore the growing importance of science, innovation, and design are to business and society, reflecting on insights gained firsthand by leading numerous successful organizations and how he will use these concepts in his new role as President & CEO of Greater Cleveland Partnership (GCP). With Baiju's extensive knowledge of the bioscience industries in Ohio and long-time relationship with BioOhio, he will share how we in the bioscience industry are integral to Ohio's future economic development.
Agenda:
5:00 pm: Welcome & Introductions by BioOhio & GCP
5:15: C-Suite Conversation with Baiju Shah, President & CEO of Greater Cleveland Partnership
5:45: Power Networking in Breakout Rooms featuring Guided Roundtable Discussions
6:30: Adjournment
Baiju R. Shah is the President & CEO of Greater Cleveland Partnership, a BioOhio member organization and northeast Ohio's leading economic development organization with over 12,000 members - the largest metropolitan chamber of commerce in the nation.
Prior to GCP, Shah served as the Senior Fellow for Innovation at The Cleveland Foundation, the world's first community foundation with assets of $2.8 billion. Shah remains a member of the Impact Investing Board Committee which directs a $150 million portfolio allocation of the foundation. Shah serves on the Boards of Invacare and Athersys and is a Senior Advisor to FasterCures.
Previously, Shah was the CEO of BioMotiv and co-leader of The Harrington Project for Discovery & Development, a national drug development initiative. During his tenure, the company established strategic partnerships with Takeda, Biogen, Bristol-Myers Squibb, AstraZeneca, and Johnson & Johnson. Prior to that, he was CEO and co-founder of BioEnterprise, an accelerator and industry growth initiative formed with Cleveland Clinic, Case Western Reserve University, and University Hospitals of Cleveland.
Shah has been named an Ernst & Young Entrepreneur of the Year and recognized as one of Cleveland's most influential leaders. He received a JD from Harvard Law School and a BA from Yale University.
About Greater Cleveland Partnership
With more than 12,000 members, Greater Cleveland Partnership (GCP) is the largest metropolitan chamber of commerce in the nation. We're focused on driving the economic vitality of our region through building a strong and thriving climate for the broad business community, including small businesses, middle-market companies, and large corporations. Learn more at GCPartnership.com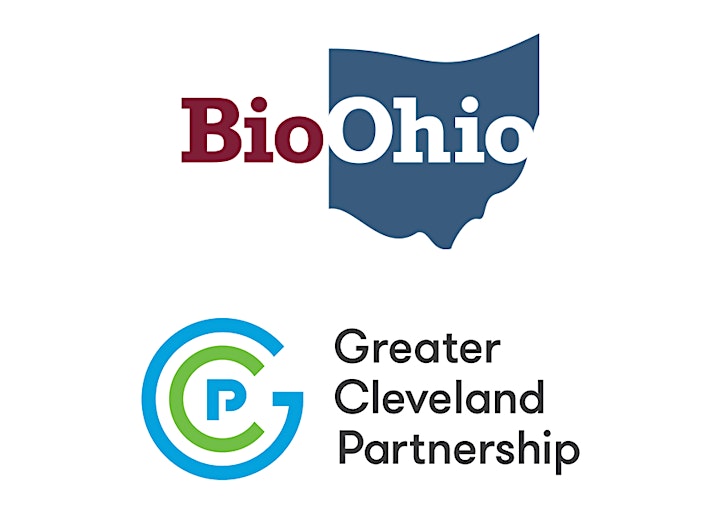 Organizer of C-Suite Conversation w Baiju Shah, CEO, Greater Cleveland Partnership
BioOhio is a non-profit organization, founded in 1987, that connects and serves Ohio's bioscience community to drive success in improving global quality of life by providing member-guided services that include networking, advocacy, events, talent, information, and cost savings. BioOhio represents over 300 members that employ over 100,000 Ohioans – from Ohio's largest employers to emerging start-ups, schools & universities, research institutions, students, and individuals. BioOhio is the state affiliate for global bioscience associations AdvaMed, BIO, MDMA, and PhRMA. Learn more at BioOhio.com.