Description
The C A F E Conference is a day designed to recenter and encourage Los Angeles foster and adoptive moms with Biblical teaching, breakout sessions, and musical worship. Come connect and be inspired by moms who get it and are walking a similar journey, paired with an assortment of drinks, snacks and a hearty lunch during your time with us.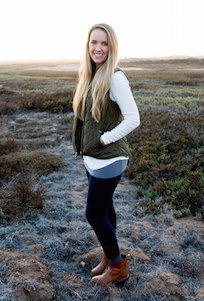 Our Speaker: a veteran foster and adoptive Mama, Kimberly Voorhis knows intimately the privilege of heartbreak that comes with following God's call into foster care and adoption. She and her husband Mark adventure through life with five young ones ranging from 1-15 years old. Kimberly is a passionate encourager to fellow Mamas on the foster care journey, forever pointing back to our Father as the true author of this story. You can learn more about Kimberly through her Instagram community @yesterdayandforever.
Our Breakouts:
There's No Failure in Foster Care (Regan Williams)
Entering the world of foster care means you will often feel like a failure. Regan Williams, CASA and experienced foster parent will explore what it means to deal with those feelings and encourage you to find hope in a difficult journey. **This breakout will be offered during both sessions.
Up From Ashes (Jenn Haskew)
Foster care and adoption can mean entering into deep suffering. This session will help you navigate the loss and heartache that can accompany the foster care and adoptive journey. **This breakout will be offered during both sessions.
Adoptive Moms Panel (Shauna Vaughn, Lisa Nighswonger, and Shannon Henson)
Three experienced foster and adoptive moms share their personal stories of how life didn't always go as planned in their foster/adoption journeys, but how God used those difficult times to teach them to place their hope in him and in the stories he was writing for their lives. **This breakout will be offered only during Session #1.
Growing Up Adopted Panel (TBD)
Hear a panel of adult adoptees from various backgrounds and cultures (international, domestic, and foster adoption) share their experiences. **This breakout will be offered only during Session #2.
Our Schedule:
9:30m-10:00am Check in and Continental Breakfast
10:00am-10:30am Welcome & Musical Worship
10:30am-11:30am Main Session #1 (Kimberly Voorhis)
11:30am-12:00pm Break
12:00pm-12:45pm Breakout Sessions #1
12:45pm-2:00pm Lunch & Raffle
2:00pm-2:45pm Breakout Sessions #2
3:00pm-4:00pm Main Session #2 (Kimberly Voorhis)
4:00pm-4:15pm Closing
*We look forward to gathering with you but please, no children allowed. We want you to have a time of respite and distraction-free worship.
**Due to construction happening at our venue, our event will be held in a room only accessible by a flight of stairs. We apologize for the inconvenience.