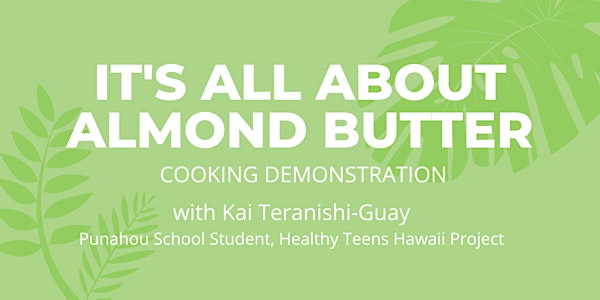 BZP Hawaii: It's All About Almond Butter Cooking Demonstration
Join us to make your own Homemade Almond Butter and learn how to use it in a few other recipes!
About this event
Join us in a series of Healthy Teens Hawaii cooking demonstrations with Punahou Student, Kai Teranishi-Guay. In this All About Almond Butter session you will learn how to make your own homemade, roasted, almond butter and how to create a tasty Almond Butter Toast and Almond Butter Energy Bites.