About this Event
Go fund me page if you can not attend.
https://www.gofundme.com/bzblashesxamvlashes
Want to join us in making a difference? We're raising money to benefit Autism Society of the San Francisco Bay Area, and any donation will help make an impact. We are a group of lash technicians that are trying to raise autism awareness. Autism is a condition that impacts a person's brain development which makes it difficult for a person to communicate and socialize with others. Many family members are persistently working hard to help their loved ones that are impacted by autism. Why autism awareness? We personally have loved ones that are affected by autism and have decided to do our best in our pursuit to shine a light on autism in order to make a difference. We have made it a dream to host an event to help us raise autism awareness. We are asking for donations to help us make this dream of ours turn into a reality. Thanks in advance for your contribution to this cause that means so much to us.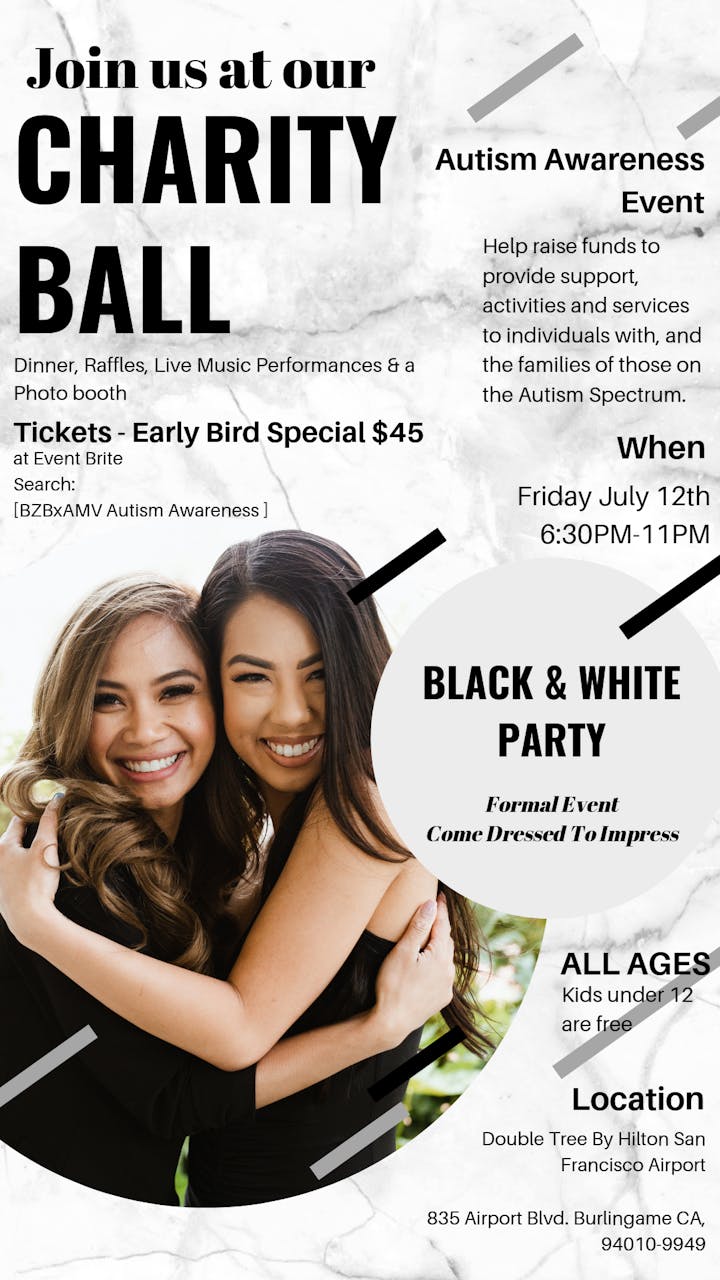 More information about Autism Society of the San Francisco Bay Area: Our mission is to grow a stronger Bay Area autism community. By creating a robust hub of information, resources, networks, and advocacy, we help advance common goals for the Bay Area's 20,000+ autism families. Rather than serving as a direct service provider to individuals with autism and related disabilities, we seek to provide a community focal point.