Description
Sleeping Beauty, presented by the BYU Theatre Ballet, is a dream come alive through beautiful technique and choreography. Dancers will delight audiences with scenes of fairies and princesses in the family-friendly show. The story of a wicked fairy godmother placing a curse on Princess Aurora will entice all ages as the princess awaits true love's kiss to remove the curse. Wearing fantastic, storybook costumes, dancers will portray the magical tale of Sleeping Beauty. Theatre Ballet will make audience members feel as if they entered the grand palace themselves.
Brigham Young University's top ballet company, Theatre Ballet originates in the Department of Dance in the College of Fine Arts and Communications. BYU is one of the nation's largest private universities, with an enrollment of approximately 32,000 students from all 50 states and more than 100 countries.
Prince and Princess Pre-show Party
BYU Theatre Ballet invites all to attend the pre-show Prince and Princess Party in which both the young and young at heart can dress as princes and princesses, meet company members, take pictures, and even dance with members of the cast.
Tickets for the Prince and Princess Pre-show Party are included with all VIP Tickets. Party will begin at 6:00 pm. Seats in the front of the theater will be reserved for VIP Ticket holders.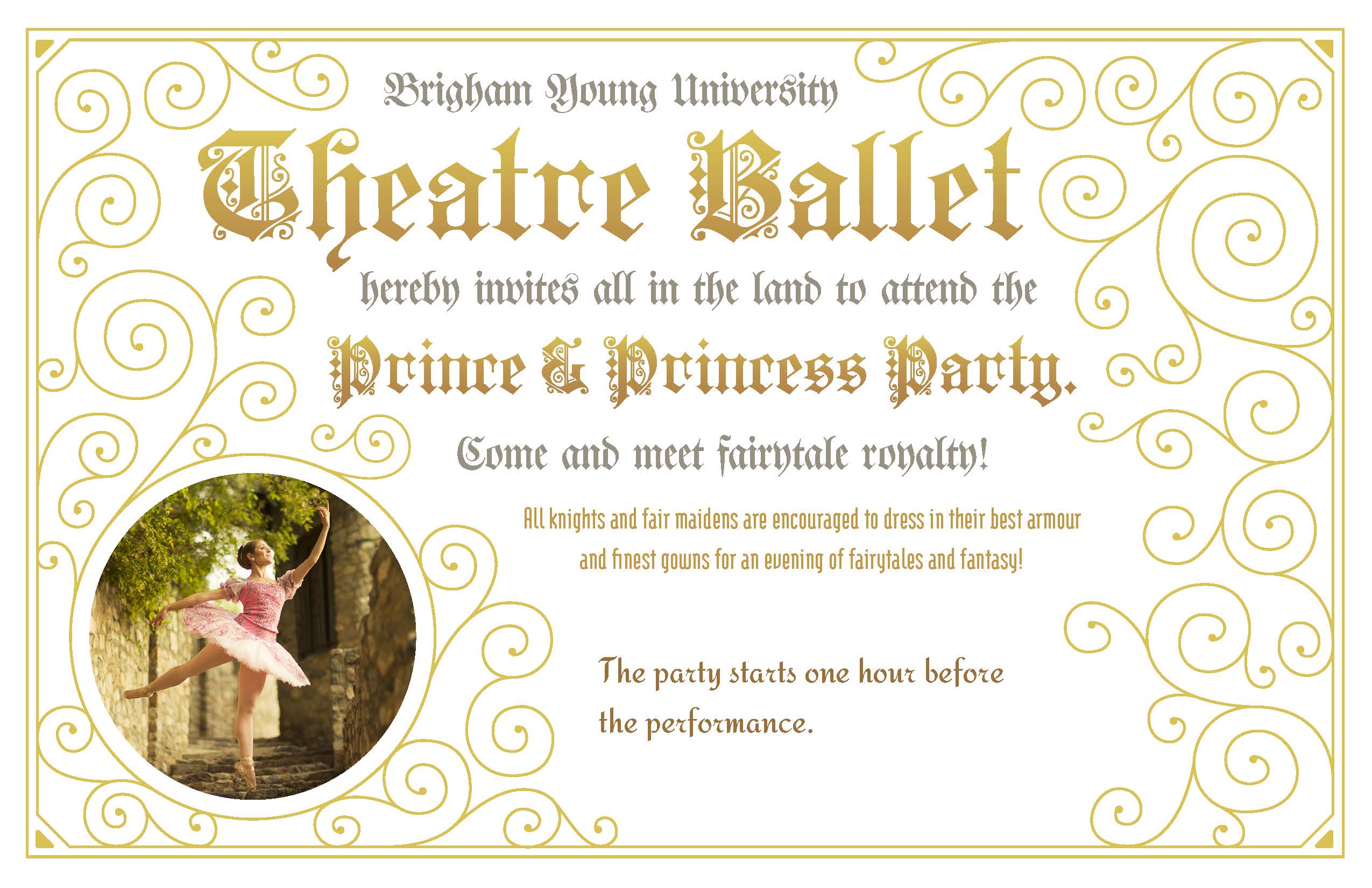 Ticket Prices
VIP Ticket w/Princess Party - $25.00
Prime Seating - $15.00
General Admission - $10.00
Follow Theatre Ballet on social media
To know more about the group and see their latest videos, please visit: https://pam.byu.edu/group/theatre-ballet/