Description
BYU Management Society Fall Leadership Conference 2018

You and your leadership team are invited to attend!

"Building for the Future"

October 4-5, 2018
Thursday, October 4 - BYU Aspen Grove
8:30-9:00 AM Breakfast & Registration
9:00-9:30 AM Welcome
9:30-10:45 AM Leadership Training
11:00-11:45 AM State of BYUMS
12:00-1:30 PM Lunch, Chapter Awards & BYU Vice President Richardson
1:45-2:30 PM Keynote: Davis Smith
2:45-5:00 PM Corporate Alliance
5:15-5:45 PM BYUMS Vision, Mission, Brand & Value Proposition
6:00-8:00 PM Dinner, Awards & Brad Wilcox (If you would like to bring a guest, select, "Optional Dinner Ticket Only" for your guest ticket.)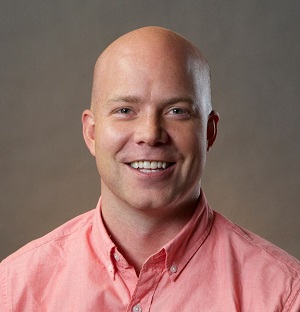 Davis Smith: Davis is the founder and CEO of Cotopaxi, an outdoor gear brand with a humanitarian mission. He is a member of the United Nations Foundation's "Global Entrepreneurs Council" and a Presidential Leadership Scholar. Davis was Silicon Valley Community Foundation's "CEO of the Year" and previously started Baby.com.br, Brazil's "Startup of the Year." Davis holds an MBA from the Wharton School, an MA from the University of Pennsylvania, and a BA from BYU. Davis is an adventurer who has visited 70 countries. He has floated down the Amazon on a self-made raft, kayaked from Cuba to Florida, and explored North Korea.
Friday, October 5 - BYU Tanner Building
7:30-8:00 AM Breakfast
8:00-9:00 AM Social Entrepreneurship Panel
9:15-10:00 AM Breakout Sessions (1)
10:15-11:00 AM Breakout Sessions (2)
11:15-12:00 PM Keynote: Melissa Dalton-Bradford
12:15-12:45 PM Lunch
12:45-1:30 PM Wrap-up Discussion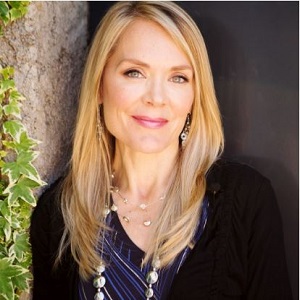 Melissa Dalton-Bradford: For Melissa Dalton-Bradford and her family, "abroad" has become home. After she and her husband Randall completed undergraduate and graduate degrees together at BYU, the pair went forth to serve in the world. Over the last 28 years, the two have raised their four children in eight different countries including Singapore, Norway, Switzerland and France. Because of this, Dalton-Bradford is fluent in four languages, and is currently learning two more. These experiences have fueled Dalton-Bradford's artistic ventures; she's published a number of books, articles and poetry, performed as a vocalist in multiple countries, and presented at events worldwide. Dalton-Bradford works hard to serve her community on an international level. She has brought her writing and language skills to the table as a founding member of two global organizations, one of which is Their Story is Our Story, (or TSOS), a fast-growing humanitarian community devoted to documenting and sharing firsthand stories of refugees worldwide. In her spare time, Dalton-Bradford enjoys hiking with her dog in the German woods outside her home in Frankfurt.
Optional: If you would like to attend the BYU vs. Utah State Football game, go to www.byutickets.com.

Please RSVP by Monday, Sept. 24. There is no charge for the conference.
Dress
The official dress for this conference is business casual.
Parking
Thursday - Aspen Grove
• You may find a map of Aspen Grove here (http://aspengrove.byu.edu/pdf/mapofaspengrove.jpg). You may park in any of the sections indicating parking.
• Please note that it takes about 25 minutes to get to Aspen Grove from Provo and plan travel accordingly.
Friday – BYU
• Please go to map.byu.edu and click "parking" and look for "visitor parking" in light pink. There is parking available by the BYU Museum of Art (MOA). It is only about a 10-minute walk to the Tanner Building.
AWARDS
If your chapter has been working toward the Dean's Chapter of Excellence Award, please view the requirements for the award, please visit here and then fill out the application online here or download the application here and email to management_society@byu.edu. Due by Sept. 1, 2018.


If you have any additional questions, call 801-422-6661 or email Kristina at Kristina_Southam@byu.edu.
We look forward to seeing you this October!