Event Information
Location
Assembly Hall
BYU Hinckley Center
Provo, Utah 84606
United States
Refund Policy
Refunds up to 7 days before event
Description
Dear Emeriti Alumni*,
BYU Alumni and the Emeriti Alumni Chapter welcomes you back to campus Thursday, January 17th for the Winter Activity lunch and speaker. The program will include a welcome and announcements will be followed by the college song and prayer. Lunch will be served and then we will hear from our speaker, Dr. Jim Kearl, Assistant to the BYU President for the Jerusalem Center, on "The Church and the University in the Holy Land."
Lunch is $18
*Please register by Wednesday, January 9th - there is no registration available at the door.
Parking: You may park in the reserved cones in the parking Lot 16A across from the Hinckley Center (first come, first serve) or anywhere in the lot if there are spots (except in the visitor lane of stalls closest to the Hinckley Center). Otherwise, you may park in the Museum of Art Visitor parking lot. If you have a handicap parking pass you may park anywhere on campus as long as it is visible.

To register over the phone, please call the Alumni Services Assistant at 801-422-2164. Dress is business casual.
*Emeriti Alumni are both BYU Alumni who have been graduated for over 40 years and retired BYU employees.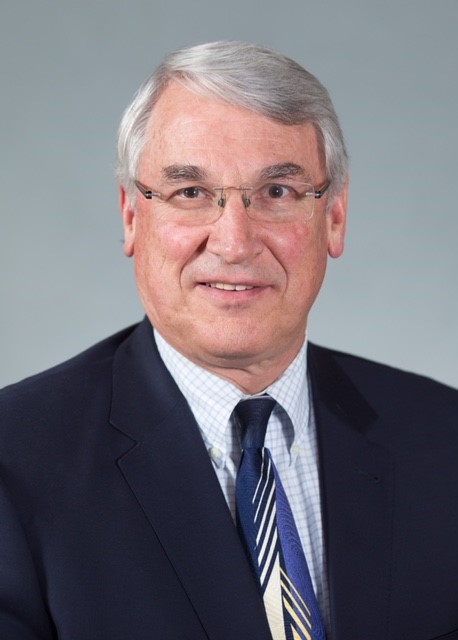 Dr. James R. Kearl

A. O. Smoot Professor of Economics & Assistant to the BYU President for the Jerusalem Center.
Education
Post Doc, Harvard Law School, 1978
PhD, Massachusetts Institute of Technology, 1975
BA, Utah State University, 1971
Research and Professional Experience
James R. Kearl is currently the A. O. Smoot Professor of Economics and Assistant to the University President for the Jerusalem Center. He was awarded his PhD by the Massachusetts Institute of Technology in 1975 and completed a post-doc at the Harvard Law School in 1978. He was named a White House Fellow in 1983 and served as a Special Assistant to the Secretary of Defense. He has served as Dean of Honors and General Education and Associate Academic Vice President at BYU. His research interests deal with the use of economics in legal settings and in the analysis of the law and public policy.

Current Research
The Law and Economics of the Judicial Treatment of "Time" in Compensatory Damage.
The Law and Economics of Disgorgement as Damages.
Rent Creation, Rent Seeking and Rent Preservation: The Case of Ethanol.
Network Effects when Simultaneous Membership is Possible.
Date and Time
Location
Assembly Hall
BYU Hinckley Center
Provo, Utah 84606
United States
Refund Policy
Refunds up to 7 days before event