Description
What is your connection to the Source you come from?
Introducing THE PUSSY TALKS, a 55 minute documentary of 28 women sharing their most intimate sexual anatomy.
All welcome • women and men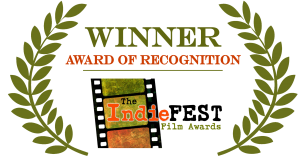 SHOW ME A HUMAN BEING WITH A PULSE and watch their eyes dilate when I bring up the topic of sex.
Does your heart race?
Do you heat up?
Or do you slowly exhale?

SEX IS A TOPIC HUMANITY IS CRAZY ABOUT AND YET MOST OF US KNOW SO LITTLE ABOUT OUR OWN SEXUAL ANATOMY
For women in particular, viewing The Pussy Talks is an introduction to witnessing and connecting with the most sacred part of themselves and all women. We often carry an enormous amount of shame and guilt towards our bodies and our desires:

• We are embarrassed by our most intimate sexual anatomy
• We think we look ugly "down there" (if we have ever even looked!)
• Or, we realize we don't think about our intimate anatomy much at all

You will see and hear 28 different women share their most cherished and previously confidential details about their pussy.

WHAT MAKES YOUR PUSSY UNIQUE AND DIFFERENT?
You will find answers about yourself while viewing the women in The Pussy Talks.

Imagine a world beyond being distracted or feeling suppressed by sex . . .

Imagine fully experiencing and expressing the pleasure and power of being alive!
SCREENING DETAILS: Please note: there are NO exercises during this educational presentation.
*Introduction with producer/director, Mukee Okan
*Mukee will lead a conversation, including comments, questions and answers after viewing.
*Please bring a cushion or low chair
* Purchase tickets here online or $25 cash at the door

THE PUSSY TALKS VIEWERS – What Are You Taking Home With You? . . . .
"After viewing the Pussy Talks documentary I am extremely anxious to get home and have a talk with my pussy. :) Having been sexually assaulted and shamed for my hyper-sexuality, I believe this documentary is exactly what I needed to start healing."

"I was really moved by the reverence of the men in the room. They were almost speaking in hushed tones about women and they were so respectful and honoring of what they were seeing and it was like they felt really privileged to be allowed into that space. That was really healing."

"More appreciation for my pussy and the love and healing of my body. Beauty to see so much love."

"If more women realized the pleasure and power from their own pussy, the whole world would be a more loving and peaceful place."

" A knowing that no pussy is ever silent."

" So nice to discover that most of the women are so eager to share their pussy and how they relate to them. It's almost like the words, the message has been so wanting to come out. Regard me, admire me, explore me, I want to share my pussy, I have so much to give, so much to share. Enter my secret cave and let's become one. Love me, love my pussy, let's love!"

"The pictures of the yonis look totally diferent now. They look more beautiful and like a gate to these women's souls and liveliness."

"The diversity of women is astounding, magical! The yoni/pussy is the seat of the heart. A place of power and deep connection to self and all of life."

"I have learnt that no two pussies are the same. They need to be treated differently and with respect. Thank you for making this documentary."

"I promise to take more time getting to know and love my pussy."

" I am taking home a deep desire to worship, adore, cherish, celebrate, respect and love up the Pussy! ]My favorite place. Thank you for all eternity to the ladies and their yonis."

"Wow I had no idea . . . So much variation. I am taking home a sense of curiosity and excitement to discover more about myself. I feel like my pussy brought me here tonight and a gateway back to Source is opening up for me."

MUKEE OKAN: Your Orgasm's Best Friend. Mukee Okan's foundation is the essence of Tantra, since initiation in 1984. She is a certified as – a Surrogate Partner since 1995 in the western medical model of sexual healing; a Rites of Passage facilitator; and Quodoushka Spiritual Sexuality teacher. Mukee has facilitated educational programs, spiritual sexuality retreats and individual coaching internationally. An artist and a grandmother, she loves to share what works. Mukee is dedicated to the sexual well-being of humanity as a natural expression of the Divine Design embodying Oneness – transforming the discourse on Sex and what is possible being at peace with the power of Sex.

OPTIONAL EXTRA: after completion of the 55 minute Pussy Talks and conversation - it will be followed by The Cock Tales 1 (30 minutes)