Join us for our 50th Reunion in Shreveport! Date: October 15 & 16; 2021 Friday party (5pm-8pm) Saturday party (6pm-10pm)
About this event
Friday October 15, 2021 and Saturday October 16, 2021.
The following is the most current information on the reunion. Tickets are $100.00 per person for the ENTIRE weekend.
You can purchase the tickets 2 ways:
1) mail your check (make check out to: "Class of 1970 BHS 50th Reunion") to Cindy Gibson Griffin - 9585 Marshall Leigh Road- Karnack, TX. 75561
or
2) You can purchase them here.
Our plans include a visit to Byrd on Saturday.
Don't delay, order your tickets today!
(Tickets are $100 per person for the entire weekend)
D E A D L I N E: Purchase Tickets by September 15, 2021
D E A D L I N E: Hotel Reservation TBD
Venue Locations
Friday party (5pm-8pm) is at David Tom's Academy 265
Saturday party (6pm-10pm) is at Hill Country (Addresses below)
FRIDAY EVENT / Byrd Class of 1970
DAVID TOM'S ACADEMY 265
1111 Academy Drive
5:00 - 8:00
MENU: Buffet / Hors D'Oeuvres:
Thai Chicken Wonton Boats
Mini Bagels & Smoked Salmon
Shrimp Taco Minis
Beef & Caramelized Onion Sliders
One Bite Dessert Assortment
FULL OPEN BAR
SATURDAY EVENT / Byrd & Captain Shreve
HILL COUNTRY
12475 Ellerbe Road
6:00 - 10:00
Dinner 7:00
Music & Dancing until 10:00
MENU
Ribbon Cane Salad
Citrus Pasta Salad
Grilled Veggie Platter
BBQ baked beans
Smoked Turkey Breast
Pecan Smoked Brisket
New Orleans Bread
Pudding with Rum Sauce
BBQ Sauce
Rolls
FULL OPEN BAR
Special discount hotel reservations (TBD):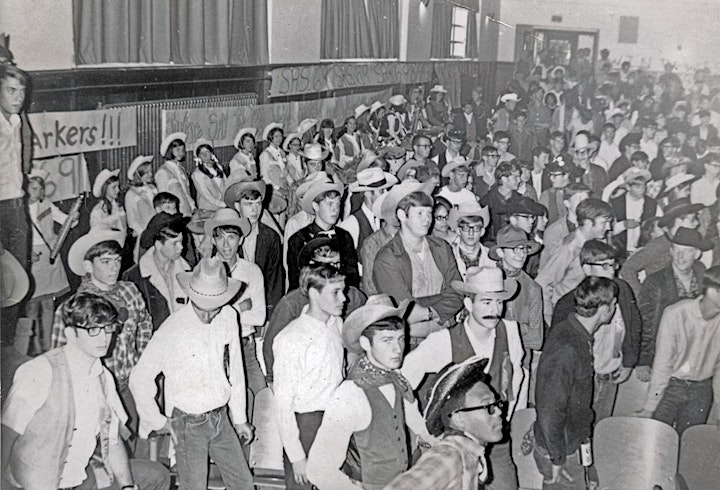 If you prefer to send a check instead of using this online ticketing site:
WRITE A CHECK: Payable to "Class of 1970 Byrd High School 50th Reunion"
MAIL TO: Cindy Gibson Griffin / 9585 Marshall Leigh Road / Karnack, Texas 75661