BYOBook Club for Busybodies (Bring your Own Book)
Description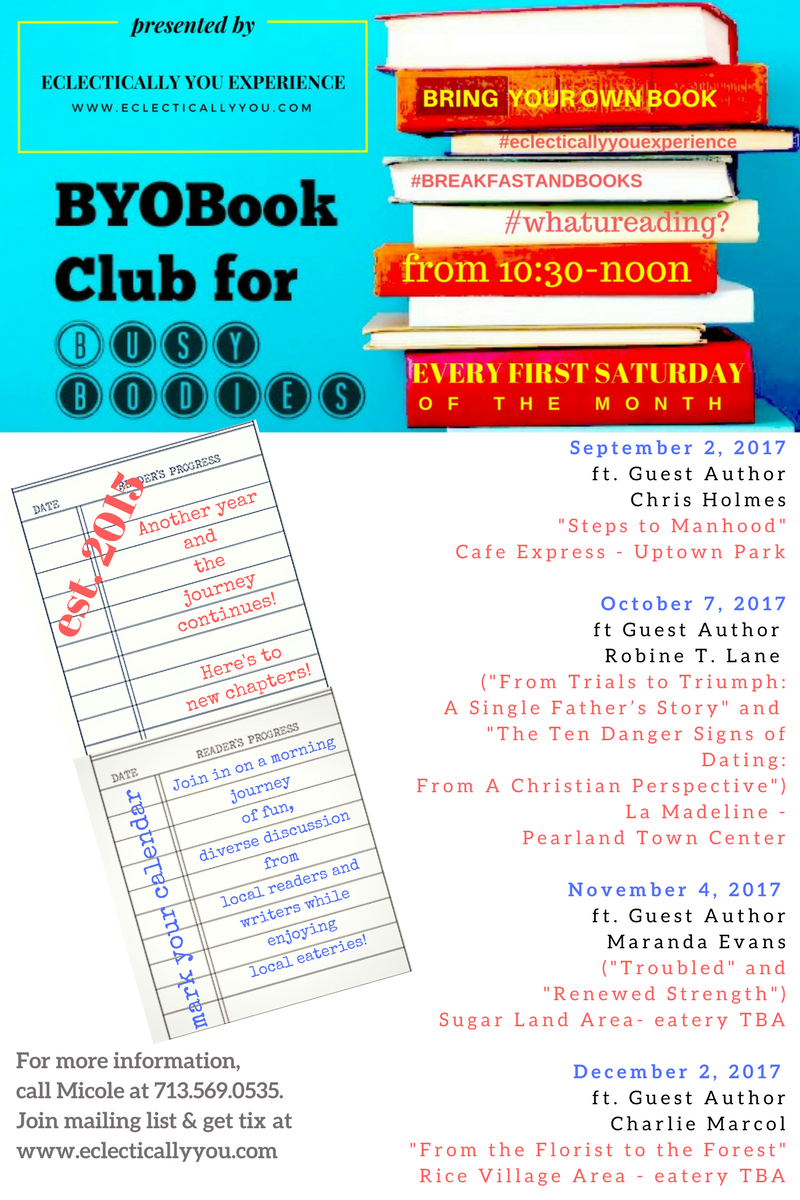 Join in on a morning of fun, diverse discussion from local readers and writers while enjoying local breakfast eateries!
More than just a book club, BYOBook Club for Busybodies was established August 2015 for those who felt they didn't have the time or desire to keep up with assigned readings and are reading something that speaks to them!
Speak about! Whether you love the book or hate it, this is the club with open ears, designed for you and your unique reading experience. All readers are welcome. All genres are welcome. Oh and there is a twist each round - so #staywoke!
This year, we are adding a new edition - guest authors who will also join in on the discussion with their very own book! September's Guest Author is Chris Holmes, author of "Steps to Manhood".
It's a unique, eye and ear-opening experience; here's to new chapters, new laughs, new discoveries, and new friends!
For more information, call 713.569.0535. Join mailing list, get calendar and tickets at www.eclecticallyyou.com.
Space is limited, so secure your ticket!
#breakfastandbooks #byobookclubforbusybodies #eclecticallyyouexperience