BYOB Build Your Online Business - Auckland

Thursday, February 20, 2014 from 9:30 AM to 4:30 PM (NZDT)
Event Details
BYOB Build Your Online Business
If you want to learn the art of creating a profitable online business while creating more time to live the lifestyle you desire, then this hands on workshop is for you.
I'm Natalie Sisson, Suitcase Entrepreneur, Business Design Coach, Blogger, Podcaster, Speaker and No #1 Bestselling Author of The Suitcase Entrepreneur.
The entire focus of my work is to ensure you create freedom in business and adventure in life by investing in yourself today to begin realizing the potential that you know you're capable of achieving on your own terms and by tapping into the new way of working through online tools, social media and outsourcing.
Over the last 3.5 years I've built my six-figure business from my laptop while traveling the world and throughout it all I've created my own Six-Step System to teach my clients how to achieve this too.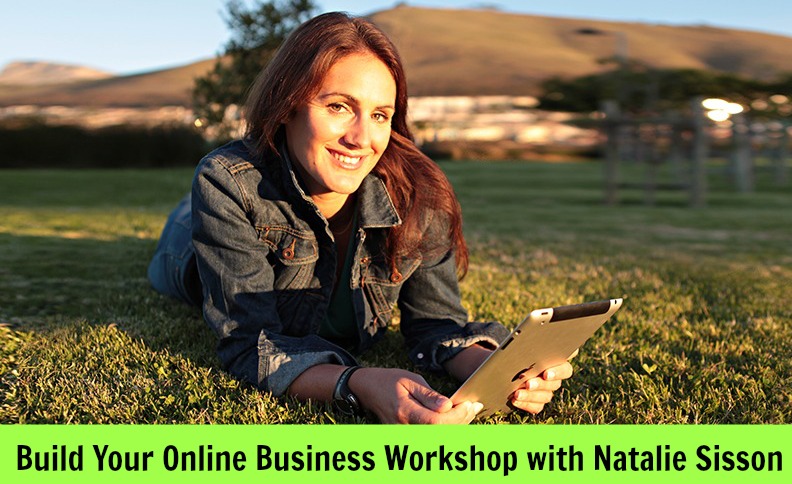 In 2014 I'm taking that a step further by creating the BYOB Build Your Online Business Workshop and taking this on the road with me on a World Tour, so I can teach you how to do this LIVE and in person!
The first workshop in Melbourne was a sellout and oversold!
What is the BYOB Build Your Online Business Workshop?
Based off my No #1 Amazon Bestseller The Suitcase Entrepreneur, and my popular BYOB Series of guides, this is a practical, hands-on full day workshop designed to get you results.
In my Six Step System workshop you will learn how to:
Define and attract your ideal customer and charge what you're worth

Build your brand through social media, blogging and your website

Streamline your business to create more effective systems that work

Tap into the power of outsourcing to free up your valuable time

Create a lucrative sales funnel that generates consistent leads and sales

Craft all of this new found knowledge into your 1 Page Business Plan to ensure you have a plan of action to achieve success.
Part 1: Target and Attract Your Ideal Customer
Understanding your niche and your ideal customer are quite possibly the most critical aspects of building a successful business.
Yet so few entrepreneurs, even those with established businesses, can actually answer why they do what they do and exactly who they're serving. Get this part right and you're going to have a wildly successful business, working with people you love and who value you what you do and are customers for life.
You'll learn how to:
Identify your real niche and dominate it.

Know who your ideal customer is and how to attract them

Stop underpricing yourself and make more money
Part 2: Build Your Powerful Brand 
Standing out from the crowd is hugely important and you do that by building your personal and business brand and credibility through focusing on what you do best – your unique strengths and skills that only you can offer.
Once you back that up with a strategic content marketing plan and a solid social media strategy you'll be able to attract your ideal customers and become the go-to person in your niche, like never before. 
You will learn how to:
ü  Build a website that sells and that you're proud of
ü  Start a blog that matters and positions you as the leader in your market
ü  Use social media to build influence and generate leads and new clients
ü  Manage your time online to make the most of your efforts
Plus special guest Natalie Cutler-Welsh, NZ's Go-To Girl for Social Media and Networking will be presenting on getting savvy on social media. 
Part 3: Build a Lucrative Sales Funnel
A sales and marketing funnel ensures that visitors go into your website and money comes out. It's the one skill that virtually every successful marketer has mastered to seamlessly earn hundreds of thousands of dollars.
In this part of the workshop I'll introduce you to how you can start and optimize your own.
You'll learn:
Timeless marketing principles that work in any industry

How to drive qualified traffic to your website and capture those leads

How to convert those leads into clients and sales consistently

 
 
Part 4: Streamline Your Business and Create Effortless Systems
In addition to creating a seamless sales funnel, we also want to focus on how you can look at your overall strategy to streamline your business. This means making you more productive and taking away the unnecessary business processes you might be using to save you more time and money.
You will learn:
ü  The key tools you will need to run your online business
ü  Time saving systems that will work for you
ü  Productivity hacks to squeeze more out of every day
Part 5: Outsource Work to Free up Your Precious Time
There's just no reason why you should be doing EVERYTHING yourself. In fact if you really want to build a profitable business and your ideal lifestyle, you'll need to delegate and outsource and build your virtual team. Luckily there's never been a better time to start.
You'll learn how to:
ü  Use outsourcing to delegate work and free up more time to focus on your priorities (and what you love doing).
ü  What to actually outsource and how to get started hiring and training
ü  How to build your own virtual team.
Part 6: Implement Your 1 Page Profit Plan
Once we've defined and identified all the opportunities you have before you to grow your business, free up your time and work with customers who love what you do, we will start to craft this into a powerful 1 Page Business Plan which is your path to profit and continuing success in 2014.
You will learn how to:
ü  Determine your business vision that will keep you focused on what counts and why you're doing what you're doing!
ü  Solidify your key goals and objectives to make that vision a reality
ü  Identify the key revenue streams you can, and are building, to serve your ideal customers and create a profitable business
Bonuses you'll receive (total value of $150)
I'm big on you taking action and following up from any training and coaching sessions with me. So, after completing this workshop you will receive the following goodies to remain on track and continue to learn: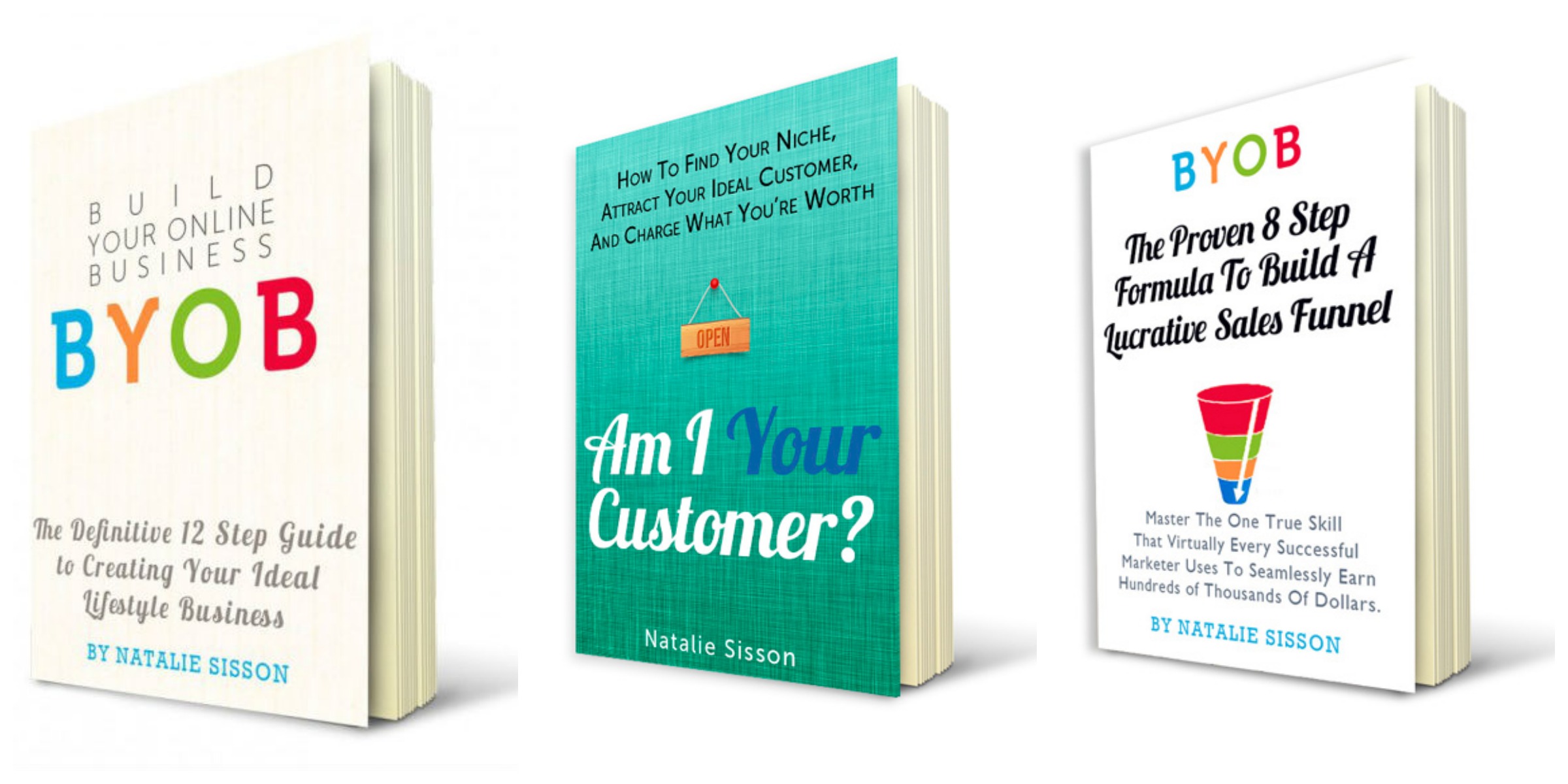 Who should attend?
Ideally you are an entrepreneur or freelancer (man or woman) with an existing business or customer base. You are looking to take make more money from your current efforts, create the right business model and systems to achieve consistent, recurring revenue, create a powerful online brand presence and reclaim your time to spend on living life on your own terms.
However if you're wanting to transition out of your corporate job, or have a clear idea on what type of business you want to start, and some online experience this workshop will be held at a suitable level for you.
I intend to work on some advanced strategies for those who need it and ensure the foundations and fundamentals are understood by everyone.
"I feel very passionate about creating my online business, but as a full-time mum, not having enough time to work on my project has been a real challenge. With Natalie's guidance and invaluable step-by-step recommendations during the BYOB workshop I now feel unstoppable and have made amazing progress since attending. While the challenges and the time constraints are still there, now I have the tools and online resources to be more productive and efficient with my time and money. Natalie is able to offer her know-how to me at any stage on my entrepreneurial journey, as her lifestyle has made her a very resourceful and ingenious lady, with very practical solutions to any online business problem."

~ Daniela Platt
 
What can you expect?
You will be prepared to turn up and commit to applying what you learn to your current situation to come away with a real plan of attack that will make you money, free up more time, and leave you fulfilled and brimming with energy.
Spaces are limited per workshop to ensure I can answer all your questions and work with you hands on. Part coaching, part mastermind, you can expect great discussions, and new friends by the end of the workshop too.
How will the workshop roll?
I like to keep momentum and add a ton of value to all my work so we will aim to cover the 6 most important steps to building a profitable online business over the whole day.
What do I need to bring?
You need to bring your energy, questions and laptop
In addition to all you will learn and apply, you'll also get coffee and tea, a great venue in a central location and access to Internet.
Plus a full day with me, Natalie Sisson and guaranteed learning and fun.
Water, coffee and tea will be provided and you'll have a break to go and grab some lunch and some fresh air!
Where is the workshop venue?
This will be confirmed very shortly, so stay tuned.
"I had an enlightening and inspiring time with Natalie at the Build Your Online Business Workshop.  It was a great day and far too short!  The information Natalie presented was very accessible and I came away with some clear ideas about how to take my business plan forwards.  Following the workshop Natalie has kept in touch with me, sending more documents and tools to help with the development of my ideas.  I've been so impressed with Natalie's approach to creating freedom in business and adventure in life that I'm considering having some coaching from her to help me take things to the next level.  Thank you Natalie!
~ Georgina Crossman
When & Where

Level 1
69 St Georges Bay Road
Parnell
Auckland, AKL 1052
New Zealand

Thursday, February 20, 2014 from 9:30 AM to 4:30 PM (NZDT)
Add to my calendar
Organizer
Natalie Sisson
Hi I'm Natalie Sisson founder of the Suitcase Entrepreneur where I show entrepreneurs how to create freedom in business and adventure in life by using sexy systems, online tools and outsourcing to create your ideal lifestyle business and work from anywhere.
I also blog and run the Quest for Freedom podcast at http://nataliesisson.com where I share tips to simplify your life, feel connected, live mindfully and develop true person and financial freedom.
BYOB Build Your Online Business - Auckland