BYOB! Be Your Own Boss! Explore Your Entrepreneurship Opportunities!

Wednesday, June 25, 2014 from 6:00 PM to 8:00 PM (PDT)
Event Details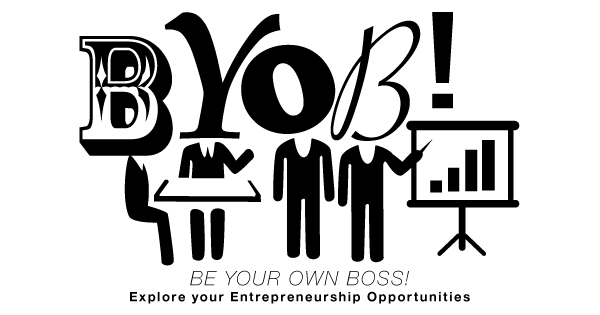 BYOB!

Be Your Own Boss! Explore Your Entrepreneurship Opportunities!
June 25, 2014
6-8pm
New York Life
425 Market Street, 16th Floor
San Francisco, California
Join us for a panel discussion as Entrepreneurs share their expertise and advice on transitioning from corporate to your own company.
Event Sponsored by NY Life
Included in our speaker panel are:
YFPA Members are Free! Non-members: $5 donation requested. Filipino Food and Beverages included!
---
Connect Educate Serve
YFPA.ORG
see us on Facebook! www.Facebook.com/YFPASF
---
Jordan Greene is a partner of Curbside Coffee, a mobile start-up retail coffee and catering business,responsible for driving growth and development of the company. Before starting Curbside Coffee, Greene was the Marketing Director for Waterfall Mobile, a mobile marketing software-as-a-service company, enabling brands, agencies and enterprises to engage their customers.Greene has worked for Peet's Coffee and Tea, managing wholesale strategy, retail channels and brand positioning and Peet's Japan, leading new store development and marketing. He was a member of the Ketchum Public Relations team, responsible for executing strategic and tactical analyst and media relations plans for the North American Computing Market Segment of Philips Semiconductors. Greene began his marketing and communications career as the marketing manager for Zona Research, a provider of market analysis and consulting services, focusing on wireless communication and B2B ecommerce. Greene contributes international experience having lived in Japan and assisted in coordinating international public relations the Ministry of Education in Fukushima City, the capital of Fukushima Prefecture. Jordan is a graduate of San Francisco State University with a B.A. in American History.
Kristian Kabuay - Baybayin LLC
Baybayin.com
Kristian Kabuay was born in the Philippines and raised in the San Francisco Bay Area. He spent his college years in the Philippines where he honed his knowledge about the native ancient writing system, Baybayin. As a leading authority for the propagation and instruction of Baybayin, he has spoken at numerous schools and institutions such as Stanford University, UC Berkeley, University of the Philippines, National Anthropology Museum of Madrid and Tokyo University. In 2007, Kristian launched his website Baybayin.com and accidentally created a new market and launched his own company around the script specializing custom art, translations, books and apparel with a tech flavor. This lead to collaborations with t-shirt, hat and skateboard companies. Kristian completed a European tour of Paris, Madrid, London and Brussels in July, 2013 and is currently working on his 3rd book, a documentary and an online course.
Michael Mojica wasn't able to get into college so he had to work his way up the corporate ladder in a non-traditional manner. He found himself in the middle of the dot com boom overseeing deals such as the HP/Compaq merger. After suffering severe corporate burnout he tried his hand at becoming an entrepreneur. He has been through the lows of seeing his first business, a small marketing company, fail within the first 2 years along with the highs of having having a successful real estate company bring in a net income of $60k a month. Most recently, being homeless for 6 months, he finds himself running a successful business in the Pet Care Industry, based upon his belief in the freedom that only being an entrepreneur can experience.
Back Office Admin Solutions was founded by Liezl Reyes, a senior accounting professional with almost 20 years of experience in corporate accounting, bookkeeping and office management. She previously worked as a Controller for 9 years at Chanin Capital Partners in LA, as well as Mellon Bank in SF.  Most recently she was an Accounting Consultant for Wells Fargo Bank before deciding to start her own business. She received her degree from UC Davis.
JR Calanoc is Co-founder and CEO of One Virtual Source, a global online workplace designed to help business owners collaborate with top-notch design and technology companies quickly, easily, and securely. With years of experience across various fields in business, OVS' founders sought to address the growing need for an efficient cloud-based platform for corporations, business owners, and entrepreneurs across the globe. A graduate of the University of San Francisco's Economics program, JR spent eight years in finance as AVP for US Bank. He has also spent the last several years working with the Philippine Department of Tourism and Department of Trade and Industry in developing international strategies to strengthen the country's economic growth.
When & Where

New York Life Insurance Company
425 Market Street
16th Floor
San Francisco, CA 94105


Wednesday, June 25, 2014 from 6:00 PM to 8:00 PM (PDT)
Add to my calendar