Description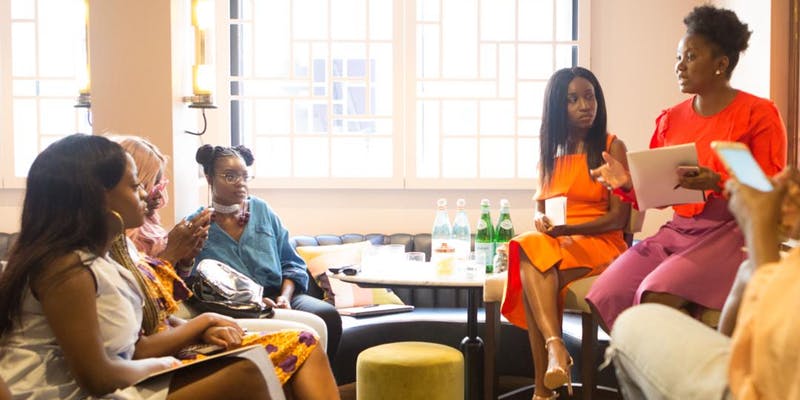 You've attending our masterclasses, & listened to our panels — but who's listening to you? For our upcoming event, Let's Thrive, we've set up our very first mastermind session, where YOU get a space to speak out, and we listen. To the brand owner, founder, or the one who is ready for change: come sit with us on October 20 and develop your brand, make life altering connections, and set powerful goals.
The masterclass topics will be led by business professionals, hand selected by our team, and include topics such as:
(Connections) The Power of Transformative Connections: building a team for your business/brand
(Worth + Investments) Knowing your worth, setting a price structure + how to invest in your brand
(Launching & Visibility) How to launch your latest product or brand feature + build brand visibility and loyalty
As the case is with our usual Beneath Your Beauty events, this event will be intimate. Spaces are limted to 20 select brand owners/team members.. We encourage attendees to come ready to share their ideas and pressure points -- and leave equipped with the confidence and resources to continue cultivating.
---
What to expect on the day:
10:30am-11:00am Guest Arrival
11:10am - 11:20am Introduction by Joy
Masterclass

11:20am - 11:30am Launch Strategies, led by Joy Ubani
This segment will go into depth about key strategies for launching your new feature or product.
11:30am - 11:50am Building Brand Visibility + Loyalty, led by Frederica Boateng
Frederica, fashion lecturer and founder of Fashion Business Education, will share insight on key marketing strategies you should apply in order to build brand visibility and brand loyalty.
11:50am - 12:10pm Knowing Your Worth and Investing in Your Brand, Led by Dan Ogunsanwo
Dan, international film editor and TV produce, will speak on setting a pricing structure for your services, and how to strategically invest in your brand.
12:20pm - 1:00pm Mastermind session, Facilitated by Joy Ubani, Frederica, Dan
During our mastermind session, you'll have the opportunity to share your biggest problem (for your brand) and we will (attendees and speakers) put our heads together to help you solve it. A mastermind session offers a unique perspective to your problem. While some of might be direct members of your target audience, others will have an unbiased perspective. You'll get fresh ideas, new insight, and leave with a cohort of accountability partners.