Description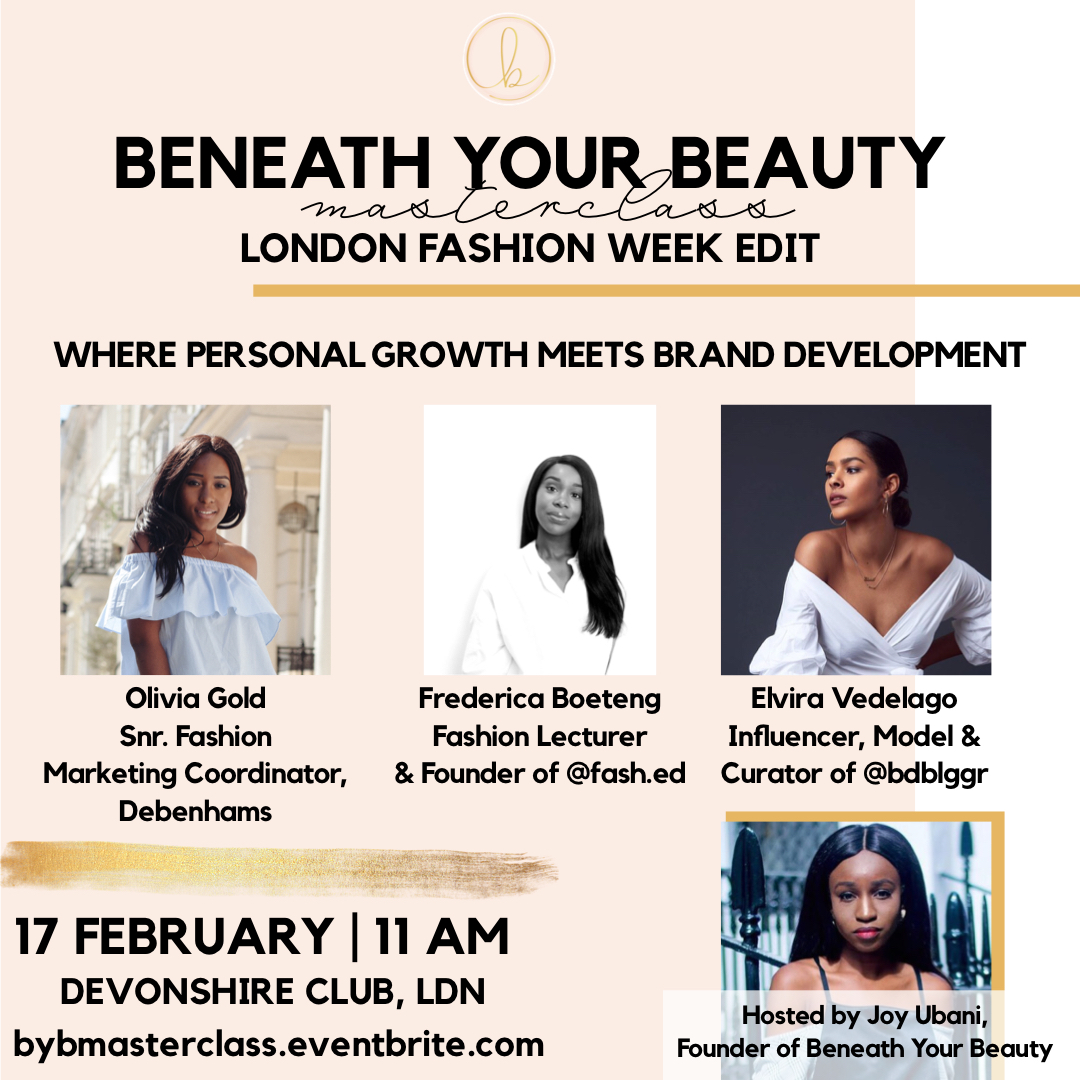 We're excited to host our first masterclass installment of the year! Our London Fashion Week edition covers a range of topics for both personal growth and brand development. As always, we aim for you to not only leave feeling more confident, but to grab practical steps and resources to cultivate your craft. (And do so over brunch)!
Hosted by brand and marketing consultant, Joy Ubani, during our masterclass you'll learn how to:
Define you brand and pitch your story: Connie Jackson (CEO of Jax Global Consulting and former GM of Fashion Fair UK)

Create a brand with an awareness of social issues: Olivia Gold (Senior Fashion Marketing Coordinator at Debenhams)

Build community online and offline: Elvira Vedelago (Curator of Bad Blogger)

Take risks and make bold moves: Frederica Boeteng (Lecturer and Founder of Fashion Education).g
Come join us for an afternoon of brunchin' and networking!
*Tickets cover event entry only. Brunch meals can be purchased separately upon arrival.