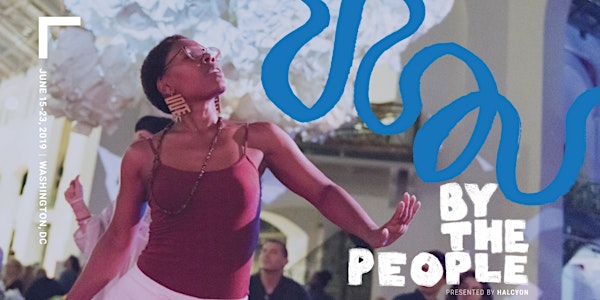 When and where
Location
Washington, DC 20560
Description
By The People is a free arts and dialogue festival in Washington, D.C. The 2019 festival runs from June 15-23, with programming for all ages, including massive art installations, pop-up performances, curated dialogues, augmented reality artwork, and more. Check out highlights from last year's festival here.
Your free registration gets you access to all locations on all dates - keep an eye on our website or follow us on Instagram @_bythepeople_ to learn about programming as it's added. But to start with, here are a few of the events and locations you won't want to miss:
- Festival hubs at the Smithsonian Arts + Industries Building, Union Market, and a barge floating up and down the Anacostia and Potomac Rivers and visiting Georgetown, Capitol Riverfront, and Anacostia on different dates.
- An art fair for collectors (and aspiring collectors!) featuring all DMV artists.
- Smithsonian museums (including our hub at the Smithsonian Arts + Industries Building) open until midnight on Saturday, June 22 in celebration of the Solstice.
By the People strives to make the festival experience accessible to all attendees. For additional information or if you have questions, need assistance, or an accommodation, please contact us at bythepeople@halcyonhouse.org OR 202-796-4240.
Interested in Volunteering for By The People?
Volunteers will be an integral part of each weekend. Your role as a volunteer will include check-in, site navigation, and event support throughout the festival. You'll work alongside other volunteers, meet the By the People team, and get behind-the-scenes access during the festival.
Sign up through our secure form and a Halcyon team member will be in touch.