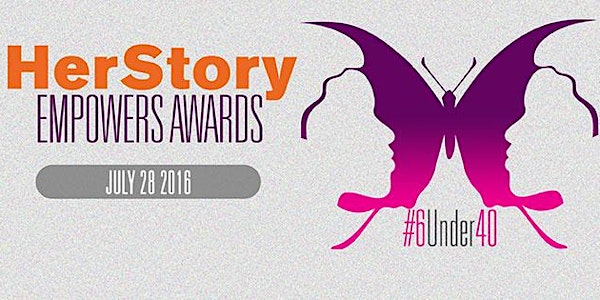 BWOPA/TILE HerStory Empowers Awards
When and where
Location
Geoffrey's Inner Circle 410-14th Street Oakland, CA 94612
Description
BWOPA/TILE will honor six dynamic women under the age of 40 at its inaugural HerStory Empowers Awards ceremony on Thursday, July 28, 6 p.m. at Geoffrey's Inner Circle, 410 14th St. in Oakland.
The HerStory Empowers Awards will honor six African American women who are breaking the status quo and who impact the African American community in Health, Education, Criminal Justice Reform, Economic Security, Technology, and Arts and Entertainment.
Nominated by their peers, all nominees are judged on their passion, drive and vision for change, as well as any policy work they may have done resulting in positive change for the African American community.
Award winners will be chosen from the following nominees:
Arts and Entertainment – Candice Elder, president of the Museum of the African Diaspora (MoAD); Ryan Nicole Austin, artist, actress, activist; Vanessa Riggins, youth mentor and owner of NEOU Brand.
Criminal Justice Reform – Alicia Walters, organizer, and speaker with Forward Together; Gina Clayton, founding executive director of Essie Justice Group; Nola Brantley, founding executive director of MISSSEY.
Economic Security – Sheryl Lane, chair of the Richmond Planning Commission; Lauren N. Peebles, CEO of The Peebles Lawyer and brain behind "Save our Sons" in Berkeley; Carroll Fife, organizer, educator, co-creator of Oakland Alliance; Alana Rayford, founder of Urban Stitch Boutique.
Health – Rochelle Pardue-Okimoto, candidate for El Cerrito City Councilmember, Certified Staff Nurse III; Daisy Ozim, president and founder of Resilient Wellness; Denisha DeLane, CEO of Faith in the Bay and Health Coordinator of the AIDS Ministry at Allen Temple Oakland.
Education – Clarissa Doutherd, executive director of Parent Voices Oakland; Toynessa Kennedy, educator, poet and performer; Dr. Sally Nuamah, scholar, filmmaker and director of "HerStory."
Technology – Nikole Collins Puri, CEO of Techbridge; Bari A. Williams, Senior Lead Counsel at Facebook; Alafia Stewart, Director of Workplace Training at Computer Technologies Program.
The community can help in selecting the six awardees. Visit http://svy.mk/29mrB9c to vote in each category. Winners will be announced at the awards ceremony.
TICKETS - www.herstoryempowers.eventbrite.com.
More Information: email staff@bwopa.org or visit www.bwopatileleads.org
BWOPA/TILE MISSION is to activate, motivate, promote, support, and educate African-American women about the public policy decision making process, encourage involvement, and to affirm our commitment to, and solving of, those problems affecting the African-American community.
BWOPA's PURPOSE is to:
Provide leadership training and mentoring to insure participation in the political process; (TILE)
Developing long-range strategies to insure representation of African Americans within the political spectrum.
Articulate our collective positions on issues affecting African Americans;
Develop collaborative linkages with other political organizations; and
Preserve and chronicle the political experience of African American women in California.
PROCEEDS to support the BWOPA/TILE DWJ Public Policy Fellows Program.
TILE is a nonprofit 5013c organization 68-0437852