BWOI Members Only - 2014 Multicultural Women's Conference Breakout Session

Wednesday, July 16, 2014 from 5:00 PM to 8:00 PM (EDT)
Event Details
BWOI Members ONLY
BWOI will once again participate in Working Mother Magazine's Multicultural Women's National Conference as a feature break-out session.
Join us as we celebrate Working Mother Magazine's 2014 theme - "Vision and Impact: Charting What's Next".
BWOI women will lead a conversation targeted to African-American women on Day One of the conference from 5:15 - 6:30 pm.  Networking Reception to follow.
Sponsored by
:
 Working Mother Media 
Individuals interested in attending the full 2014 Multicultural Women's Conference can find registration information at: http://http://www.workingmother.com/conference-events/2014-multicultural-women039s-national-conference
When & Where

Working Mother Media's "Multicultural Women's Conference/New York Marriott Marquis Hotel
1535 Broadway
New York, NY 10036


Wednesday, July 16, 2014 from 5:00 PM to 8:00 PM (EDT)
Add to my calendar
Organizer
Black Women of Influence (BWOI)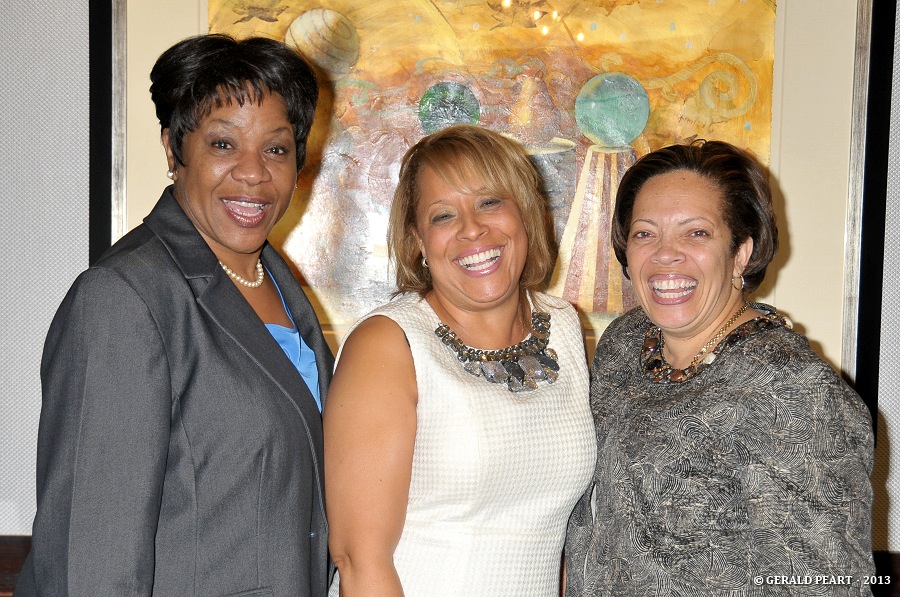 Black Women of Influence (BWOI) is a sisterhood of women who are committed to supporting each other's holistic success!
BWOI was founded by three friends who wanted to provide support for executive level African-American women who are oftentimes the only - or one of very few - women at her level in her organization with little support to stay there.
BWOI was launched in 2007 offering forums for these cross-industry executive level women to network and obtain genuine, authentic and non-competitive peer support.
By 2011, the women were asking for more opportunities to not only support each other but also to open our network to emerging mid-level professional women striving to achieve the same levels of success as our executive women.
BWOI has organically grown into an organization that supports both Executive level and Emerging leaders. Those who may have a seat at the table but need support and encouragement to "stay there"; as well as those who have the potential to sit at the table but need development and inspiration to "get there". 
Our membership is diverse. We are CEOs, corporate and non-profit executives, lawyers, entrepreneurs, educators, young professionals, and most recently college students. 
We come from diverse industries: financial services, healthcare, legal, media, retail and more. What we have in common is a commitment to each other and our wholistic success.
With the support of corporate sponsors, BWOI hosts a range of developmental and networking events throughout the year, each in support of our mission to provide exposure, development and sisterhood to both Executive and Emerging leaders.
Our programs are holistically focused on career, relationships, finances and health & wellness as we believe that to be professionally successful, we must also have our personal houses in order.
BWOI launches its membership drive in September each year. Applications are only accepted in the Fall. New members are welcomed in January every year. 
For more information go to www.blackwomenofinfluence.com.
BWOI Members Only - 2014 Multicultural Women's Conference Breakout Session