Black Women Connexting Communites gives back to the community monthly! Checkout what causes, organizations or people that we're supporting.
About this event
WHO: Black Women Connexting Communities presents
WHAT: #BWCCgives - This month we're giving to the Youth! and holding a virtual Arts & Crafts donation drive
WHEN: July 1, 2021 thru August 5, 2021
WHERE: Online - https://bwccgives.eventbrite.com
WHY: This drive will support Kreativ Vibz & Camp Ramblewood in their efforts to uplift the youth thru arts & crafts.
CALL-TO-ACTION: Make a donation of $5, $10 or $20. (even if it's $1, every bit counts!)
DONATION OPTIONS: Cash App - $blkwomencc // Paypal - blkwomencc@gmail.com // Eventbrite via the Donation Ticket - https://bwccgives.eventbrite.com
If you would like to donate physical items instead, please see the needed supplies listed in the flyer. Select the "Art Supply Donation" or "Garden Supply Donation" ticket via Eventbrite. You will be contacted to setup a drop-off date & time.
Visit the BWCC website - www.blkwomencc.com
Follow BWCC on Social Media - @blkwomencc (IG, FB, Twitter)
Checkout the latest episode of the BWCC podcast "A Tribute to Black Men" - https://www.blkwomencc.com/podcast/episode/78f4c634/season-finale-a-tribute-to-black-men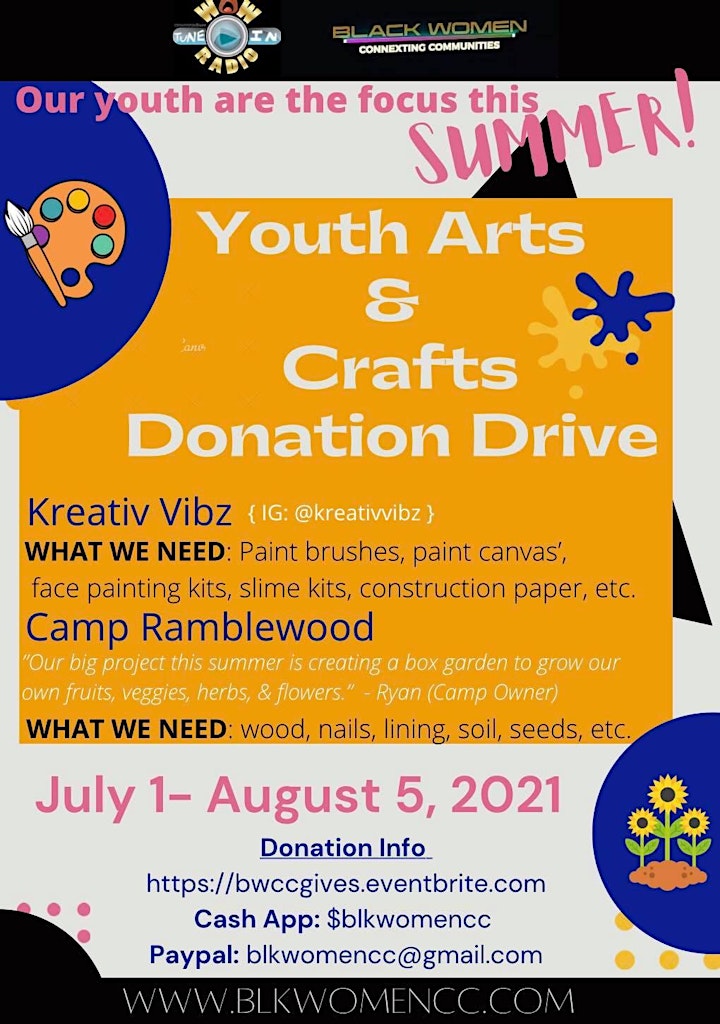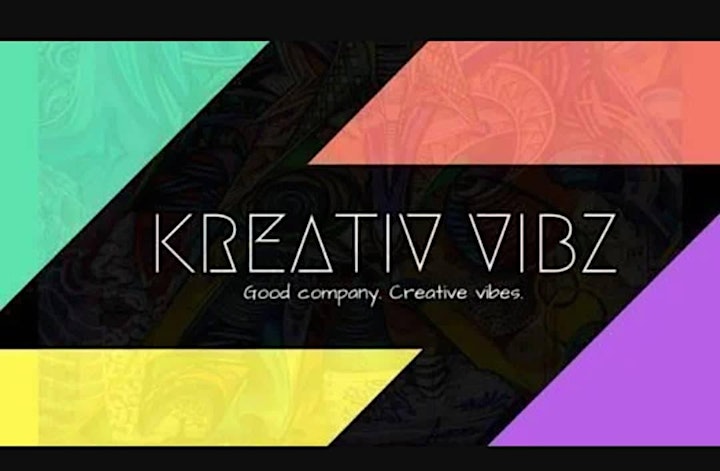 Organizer of BWCC Gives! thru Art