Description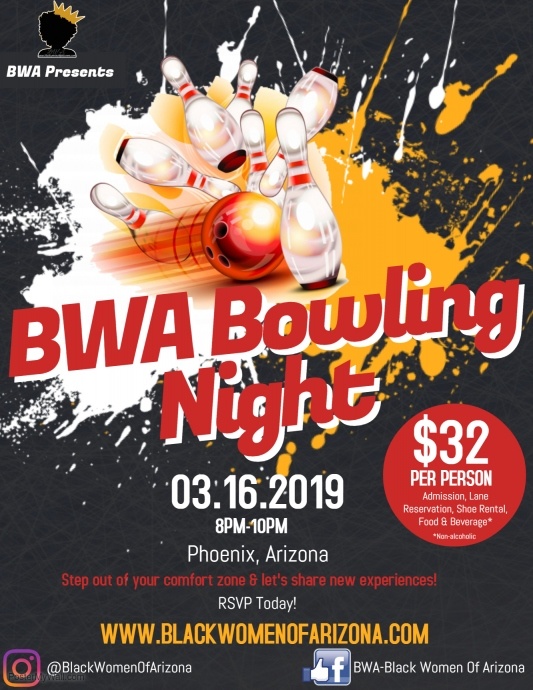 ---
Join BWA for an all-inclusive bowling night! Enjoy a couple hours of bowling with some fellow Queens. It's not about the competition of the game; It's about enjoying a laid back night out.
Step out of your comfort zone and let's share some new experiences!
Space for this event is limited so RSVP today!
See you soon!
---
BWA Bowling Night Ticket: $32
Admission
2 Hours of bowling
Lane reservation
Shoe rental
Drinks (non-alcoholic)
Buffet style food
---
Visit the Black Women of Arizona online at: WWW.BLACKWOMENOFARIZONA.COM
Keep up with the Black Women of Arizona on social media:
---
FAQ:
This event purchase is nonrefundable, but is transferable
Payments will not be accepted at the venue
Event location will be available only to attendees
Menu options will be availble only to attendees
This is a women's only event
This is a kid friendly event
Pricing is the same for children
Deadline for all payments will be 3/9/2019 12AM MST or until the event is sold out
For any additional questions, please contact BWA directly!