BW Leadership Academy 2018

Thursday, November 8, 2018 at 8:30 AM

-

Friday, November 9, 2018 at 5:00 PM (EST)
Event Details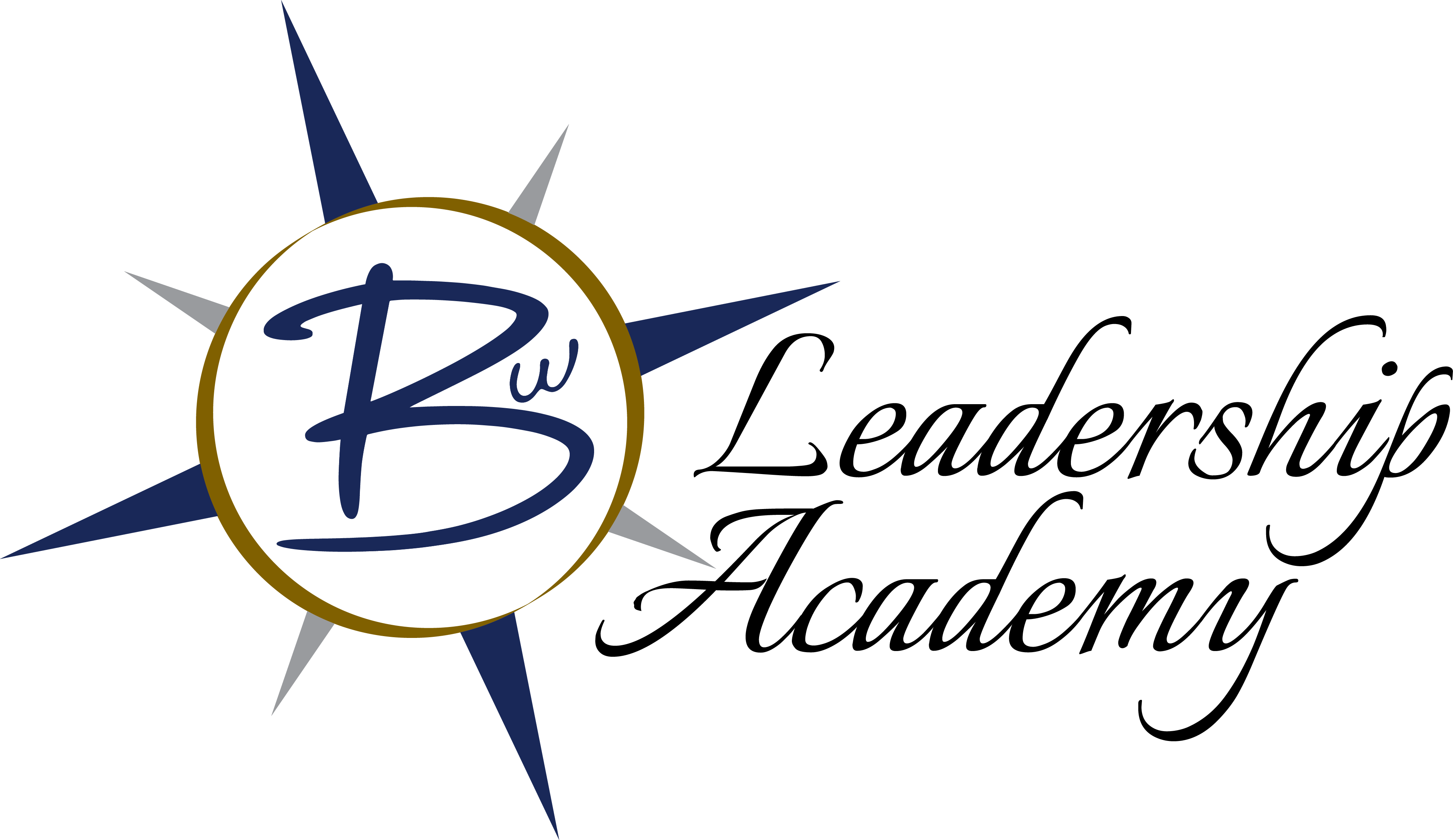 The BW Leadership Academy is a distinctive experience that is designed to help you become the leader you are meant to be. Key features include:
Pre-Event Experience includes a dedicated leadership coach (who will work with you both before and after the Academy.

Award-winning assessment that helps you identify your top leadership strengths.

2 Days of immersive learning with Dr. Bryan Williams and his team on how to become the leader you are meant to be.

Post-Event Experience that includes additional coaching with your assigned leadership coach

Reunion webinar to discuss lessons learned and to share best practices.
Some of the topics include:
Why should anyone follow you?

Keys to sustain exceptional service on your team

Leading with your strengths

Your leadership mission statement

Maximizing engagement on your team

Plus more!
This short video provides even more insight!
If you need assistance convincing the decision-makers in your organization to make the investment, this customizable Justification Letter can assist.
Testimonials from recent BW Leadership Academy attendees
"This academy was a blessing to me professionally and personally. As a leader I spend so much time on helping others be the best they can be. To take the time to give that attention to my self was rejuvenating. The information I gained about my own strengths were very insightful and can be implemented immediately."
-Cheryl Green, VP of HR, SSCP Mgt.
.....................
"The Academy was a wonderful experience! I haven't been able to stop talking about it. I loved every part of it! I've started with a few small things this week, but I can't wait to get more into my goals and see what I can achieve." 
-Cassandra R. Zorn, Asst VP of Retail Operations, Exchange Bank
The full website will be available on May 25, 2018!
When & Where

Loews Annapolis Hotel
126 West Street
Annapolis, MD 21401


Thursday, November 8, 2018 at 8:30 AM

-

Friday, November 9, 2018 at 5:00 PM (EST)
Add to my calendar
Organizer
"Bryan is the premiere thought leader and speaker on the topic of customer service and customer experience in the world today. He is the rare confluence of tremendous content, broad business and management knowledge, and a presentation style that engages and entertains an audience. Bryan is equally effective in presentations to organizational leaders as he is at inspiring exceptional performance from front line service providers."   
--Luke Carlson, DiscoverStrenth 
-----------------------------------------------------
"Dr. Bryan Williams is a phenomenal motivator with an exhilarating magnetism. Bryan has a significant impact on every team member on a personal & professional level. Witnessing our team comprehending and aspiring to be exceptional is an awe-inspiring experience."
--Claudia Alvarado, William Wesley Grand Salon & Spa
------------------------------------------------------- 
"Bryan Williams met with and worked along side our senior leadership team and, with his guidance, we were pushed to our limits to discover our true potential. The "Bryan Williams experience" allowed us to focus on working together to create a corporate environment that impacted our entire team and launched."    
--Tom Watts, Exceptional Living Centers
--------------------------------------------------------
"Our team recently experienced a dynamic and engaging customer service expert, Dr. Bryan Williams.  Service excellence transcends industry sectors, and Bryan reached our group with very practical tools and insights to engage our leadership team to deliver world-class service.   He is a gifted customer service expert, who can inspire and lead others to awaken new opportunities!"
--Dawn Garcia, Sacred Heart Hospital