When and where
Location
Hotel Chantelle 92 Ludlow St New York, NY New York
Refund Policy
Contact the organizer to request a refund.
Description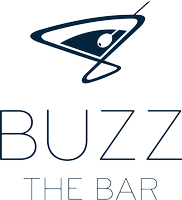 - BUZZ the Bar Launch Party -
Tuesday, March 5th, 2013 @ 8:00 PM
Hotel Chantelle
92 Ludlow Street,
New York, NY
BUZZ the Bar is a mobile application that allows you to order and pay for drinks on your phone. We've been in beta for the past year and are finally shedding our cocoon to reveal a beautiful new app for iphone and android! We want to give a big thank you to all of you who have stuck with us and helped us in the past. We wouldn't be the app that we are today without all of you.
Come join us for some classy 1940s-meets modern style dancin, games, giveaways, and just a darn good time.
Waste no time waiting in line by ordering drinks directly from your mobile phone. Perfect set up so you don't have to stop your conversation.
For more information, check out http://btbapp.com