Description
The BuzzFeed x Tech Ladies' Beyond, Together Summit aims to bring women, nonbinary, and other underrepresented folks in tech together to celebrate what we are doing today and reflect upon how we got here. We'll look ahead to where we want to take our workplace, culture and technology and discuss how to make those ideas a reality.
Breakfast, lunch, and happy hour are included, and 50% of proceeds will be donated to charities including Black Girls Code, ScriptEd, and the TimesUp Legal Defense Fund.
*We are sold out, but please feel free to join the waitlist*
We will only be able to offer refunds until Wednesday, May 16th 2018.
*SPEAKERS + TOPICS*
Camille Fournier — Keynote speaker
Camille is the head of Platform Engineering at Two Sigma, a financial company in New York City. Prior to joining Two Sigma she was the Chief Technology Officer of Rent the Runway, a transformative brand that offers unprecedented access to designer fashion, disrupting the way millions of women get dressed.
She is an open source contributor and project committee member for both Apache ZooKeeper and the Dropwizard web framework. Prior to working for Rent the Runway, Camille served as a software engineer at Microsoft, and most recently, spent several years as a technical specialist at Goldman Sachs, creating distributed systems for managing risk analysis and firmwide infrastructure.
She has a BS in Computer Science from Carnegie Mellon University and an MS in Computer Science from the University of Wisconsin-Madison. Camille is a well-respected voice within the tech community, speaking on a variety of topics such as engineering leadership, distributed systems, scaling teams, and technical architecture. In 2017 she released her book, "The Manager's Path: A Guide for Tech Leaders Navigating Growth and Change."
Sara Menker — How data helped predict the most expensive weather disaster of 2018
Gro is a data product that enables the discovery and analysis of hundreds of trillions of data points in the global agriculture industry. Sara Menker and team members from Gro Intelligence will present how they used these data points to predict the 2018 drought that has cost Argentina $4 billion thus far. They'll discuss technical challenges associated with data processing, building complex real world system models and the importance of data visualization in translating the data into decisions.
Sara is founder and CEO of Gro Intelligence, a technology company that is bridging data gaps across the global agriculture sector, empowering decision makers and creating a more informed, connected, efficient and productive global agriculture industry. Prior to founding Gro, Menker was a vice president in Morgan Stanley's commodities group. She began her career in commodities risk management, where she covered all commodity markets, and she subsequently moved to trading, where she managed a trading portfolio. Menker is a trustee of the Mandela Institute For Development Studies (MINDS) and a trustee of the International Center for Tropical Agriculture (CIAT). She was named a Global Young Leader by the World Economic Forum and is a fellow of the African Leadership Initiative of the Aspen Institute.
Menker received a B.A. in Economics and African Studies at Mount Holyoke College and the London School of Economics and an M.B.A. from Columbia University."
Ally Schneider — Let's talk about AI — Gender & Ethics
Everyone is talking about AI and what it is going to mean to the world that we live in. But what roles to do gender and ethics play in how we build, design, and engage with AI assistants and bots? During this presentation, Ally Schneider will speak to her experiences working in the AI field and the challenges that both AI companies and consumers are up against when it comes to building and engaging with these new technologies.
Ally has been working in the AI space for the past 5 years. She currently manages enterprise sales at x.ai which makes an AI personal assistant who schedules meetings for you. She joined the x.ai team after various roles at IBM Watson. She worked in enterprise sales representing the cross industry portfolio of Watson solutions and later in business development working with start ups who were building off of the Watson APIs. She is incredibly passionate about women in tech initiatives and the NYC tech ecosystem. Ally has a bachelor's degree from the University of Notre Dame.
Andrea Mares — Gender Diversity in the Workplace
In a world where our language and conceptions around gender are expanding, workplaces are becoming aware of the need to lift industry standards. From using appropriate gender pronouns to ensuring inclusive facilities to creating an HR policy for transitioning employees, this panel will connect engaged business leaders with inclusion trailblazers and tangible resources.
Andrea is BuzzFeed's Senior People Team Coordinator. As the first employee to transition on the job, she has helped co-create standards and hold space for other trans and gender non-conforming employees. Thanks to efforts from Andrea, the People Team, and leadership, all BuzzFeed employees have an e-training available to them on the topic of "Gender Diversity and Inclusion."
Anil Dash — Fireside chat with Shani Hilton, VP of News & Programming, BuzzFeed News
This fireside chat will be a conversation on how to lead with values and build inclusive workplaces (for real)
Anil is an entrepreneur and activist known as one of the most prominent advocates for a more inclusive and ethical technology industry. He is CEO of Fog Creek Software, the creators of Glitch, the friendly community where anyone can create, discover and share the cutting edge of the internet.The New Yorker described Dash as a "blogging pioneer" for his Webby-recognized personal website which began in 1999, and for his seminal work in helping create some of the first blogging and social media publishing tools. As a public speaker, Dash has taken the stage at events ranging from the Obama Foundation Summit to the Aspen Ideas Festival to SXSW. He has guested on media and podcasts ranging from Vice's Desus and Mero to Krista Tippet's On Being, and collaborated with "Hamilton" creator Lin-Manuel Miranda to create one of the most popular Spotify playlists of 2018. Time named @anildash one of the best accounts on Twitter, and it is the only account ever retweeted by Bill Gates, the Obama White House and Prince, a succinct encapsulation of Dash's interests.
Brianna Wu — Fireside chat with Davey Alba, Sr. Technology Reporter, BuzzFeed News
"The Things Left Unsaid." In this Fireside chat, Brianna Wu will discuss the hidden biases that sabotage women's careers in tech. Being talked over in meetings, double standards, the need to constantly prove yourself, the lack of support for parents, and more.
Brianna is a candidate for US Congress in MA-08 and a software engineer. She is also a nationally recognized leader on women's rights in the tech industry — and is best known as one of the primary targets of Gamergate.
---
Bo Ren — How to tackle redesigns with shared humanity.
Redesigns are hard to do. Tackling big redesign projects are challenging given their scale and cross-functional impact. How do you approach such a monolithic task? Rooted in user empathy, Bo draws upon early days of working in customer service to solve product problems. Using a combination of behavioral science, design-thinking, and curiosity, Bo will explain how she approached the Facebook Notes redesign and Tumblr mobile redesign. She will cover learnings from launching and growing Facebook Notes and how the Notes playbook informed the Tumblr mobile redesign of new post forms.
Bo is an investor, product manager, and writer in NYC. She believes in humanizing tech and building a more diverse and inclusive future. She previously worked for Facebook, Instagram, and Tumblr as a product manager. She launched Facebook Notes which democratized long form publishing and led the Tumblr mobile redesign. She is currently building a venture fund for underserved founders in NYC. You can find her on Twitter at @bosefina and Medium.
Christina Vuleta — Mentor Mingle: Mentor. Exchange wisdom. Find your squad.
Interested in mentoring, finding a mentor….or simply sharing some wisdom? Mentors are all around you — the first move is just surrounding yourself with amazing people. This interactive meetup will provide guided networking to connect with people who can help you take your next step or vice versa. All you need to bring is your expertise and your ask.
Christina is the VP, Women's Digital Network at Forbes Media where she led the launch of Women@Forbes. She brings her expertise in generational insights, trends and strategic planning to building a business first platform for millennial-minded and entrepreneurial women on the rise. She oversees all editorial and strategic direction for the channel with the mission to help every woman take her next step forward. Christina is also founder of 40:20 Vision, a resource for women to start conversations and facilitate wisdom exchange between generations and cofounder of 40 Women to Watch Over 40, a community for women disrupting and innovating after age 40.
Dheerja Kaur — Building Products for a Loyal Audience
theSkimm has a loyal audience of 7M readers…also known as "Skimm'rs". The fun part? Building for them. Learn how theSkimm developed its subscription app, how it thinks about integrating into Skimm'rs routines, and how to take a truly audience-first approach to building products. You'll also hear how this methodology has scaled to a unique, innovative, and fast-paced product culture at theSkimm.
Dheerja is head of product and design at theSkimm, a company that focuses on delivering news and information into the routines of female millennials. They have an audience of millions who engage with them daily via their newsletter, app, and audio/video products. Since joining theSkimm in its early years, Dheerja has helped grow the company to 70 employees, almost half of whom are in product development across product, design, engineering, and analytics. Prior to theSkimm, Dheerja was an engineering and product leader at ESPN, building ESPN.com and ESPN's flagship mobile apps, and was the first engineer to build Grantland.
Natalie Fratto — The Adaptability Quotient: Why AQ is More Important than IQ & EQ in Tech.
In today's tech-driven world, the job market is changing quicker than ever before. As a result, adaptability may be the most critical success factor– both for individuals and for organizations. Natalie, SVB VP and writer on the topic of AQ, will explore how to assess your own AQ score and how to improve it.
Natalie is a Vice President at Silicon Valley Bank. In this role, she supports the growth of Seed and Series A companies and manages SVB's strategic partnerships with New York-based VC funds, accelerators, universities, and angel investors. Prior to joining SVB, Natalie went through Y-Combinator leading operations for Vive, an on-demand services company and worked as a strategist for IBM Watson. She started her career in IBM's Mergers & Acquisitions practice focused on M&A within the semiconductor and medical devices industries. Natalie is a contributing writer for publications including Fortune and Fast Company. She can be found on twitter at @nataliefratto.
---
Thanks to our generous sponsors: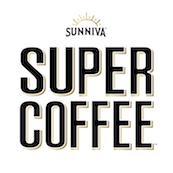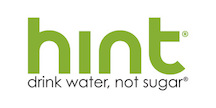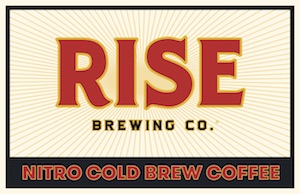 A note on Tech Ladies Events:

Tech Ladies events are open to all genders.

Please review our Code of Conduct before attending a Tech Ladies event.

Interested in what we're doing? Join Tech Ladies!