After canceling the 2020 Buzz Advocacy Summit due to COVID-19, we are excited to announce we will be resuming our in-person Summit for 2021.
About this event
The most valuable industry learning happens when like-minded advocacy professionals gather to share their experiences, collaborate to overcome common obstacles, and strive to elevate the practice of modern public affairs.
For this reason, we launched the inaugural Buzz Advocacy Summit in 2016, and the event was a resounding success. After canceling the 2020 Buzz Advocacy Summit due to COVID-19, we are excited to announce we will be resuming our in-person Summit in Annapolis, MD in 2021 from October 27th-29th.
Unlike a typical conference, our approach is for the best in the industry to teach the best in the industry. This is why all invitees are asked to participate as a presenter, roundtable facilitator, or session moderator.
As participants rather than mere attendees, we become invested in each other's learning, helping to boost the quality of the summit experience for all involved.
A different kind of industry event…
Creating a unique learning experience requires doing things a little differently. This is why the Buzz Advocacy Summit:
limits attendance to just 80 invite-only guests
requires invitees to participate, not just attend 
features outside-the-industry luncheon guest speakers
hosts the event in a historic property at a getaway location that minimizes travel time and expense (1 hour drive from DC and close to BWI airport)
includes 2 nights hotel accommodation and all meals and receptions within the Summit fee to encourage a retreat-style experience and maximize knowledge sharing and networking
limits the number of sponsors
bans booths and sales pitches
provides moderators for all sessions to keep panelists focused and encourage audience participation
offers proactive networking and professional development sessions
starts the first session of the first day at 9:50am so local area participants can leave home at a normal time (registration and welcome refreshments will commence at 9am)
ends the Summit on the last day at 12:30pm with plenty of time to beat peak traffic congestion or extend your trip in Annapolis
The Summit Experience 
Hear what other participants had to say about the Summit:
"It was a very productive conference and we have already begun to implement some of the takeaways I brought back to DC. Glad to have attended, participated, and shared." - Michael Lewan, The Recording Academy
"The Buzz Advocacy Summit has the most engaging and interactive format beyond the typical and tired conference structure. The featured speakers, deep dive breakouts and demonstration sessions all compelled us to challenge and question what we thought we know and how to improve and standout in a world where everybody wants their stories heard." - Katherine Merullo, American Dental Association
The Venue
Governor Calvert House, 58 State Circle, Annapolis, MD 21401
This beautiful and historic venue is located directly across from the Maryland State House, and a 5 minute walk to the Waterfront.
The Agenda
THEME: "The Future of Advocacy and Communications"
Is the future of communications and advocacy a scary place filled with deep-fakes, co-opted data, artificial intelligence run amok, and automated interactions in place of real people? Or is it a hopeful landscape where permission-based data helps to build engaged communities, artificial intelligence advances transparency, and automation encourages supporters to share personalized stories?
Whatever the implications, significant changes to our industry are inevitable. This year's summit will explore how we can prepare for and adapt to whatever the future may bring. Your voice is an important part of this conversation. Join fellow practitioners who are constantly challenging themselves to advance their programs, find new and creative ways to deliver messages to stakeholders, and build awareness of their cause.
The agenda for the 2021 programming is here: https://www.beekeepergroup.com/buzzadvocacysummit/
You can view our agenda from 2019 here, 2018 here, 2017 here, and from 2016 here. 
Beautiful Historic Annapolis, MD
Annapolis, MD is a hidden gem. Located less than 35 miles from the Washington, DC Metro Area, Annapolis, MD is far enough for a retreat-style getaway, yet close enough to travel there without much hassle.
Register
The Summit fee includes 2 nights accommodation, commencing on October 27th, 2021. To ease your morning arrival, our first session will commence at 9:50am on Wednesday, October 27th, with registration opening at 9am. Welcome refreshments will be provided.
If you would like to pay for your ticket by credit card, please proceed with the Eventbrite registration (fees apply). To avoid the Eventbrite fees, please contact us at buzzadvocacy@gmail.com and we can send you an invoice.
To ensure the safety of all attendees at this year's Buzz Advocacy Summit, we will be requiring all participants to be vaccinated in order to attend this year's event. In order to move forward with an indoor event during this time we needed to take the necessary precautions to make sure that all attendees remain safe and healthy.
Additionally, to put everybody at ease, we have updated our cancellation policy. In the event that you need to cancel for any reason, full refunds will be available at any time.
Our 2021 Host & Sponsors
You won't see booths or hear sales pitches at the Buzz Advocacy Summit but you will meet with a curated selection of sponsors who understand that knowledge sharing and listening to practitioners is essential to create superior advocacy tools and services.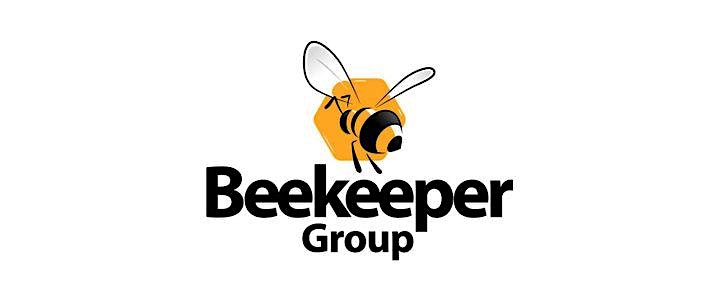 Organizer of Buzz Advocacy Summit 2021
Beekeeper Group is a communications, advocacy, and stakeholder strategy firm that uses a hive-centric model to help organizations recruit and engage their audiences. We serve associations, corporations, membership organizations, and non-profits that are looking for a fresh approach to issue advocacy and public affairs to improve the effectiveness and outcomes of their campaigns. Beekeeper Group was honored as "Boutique Agency of the Year" by PRWeek in 2014.