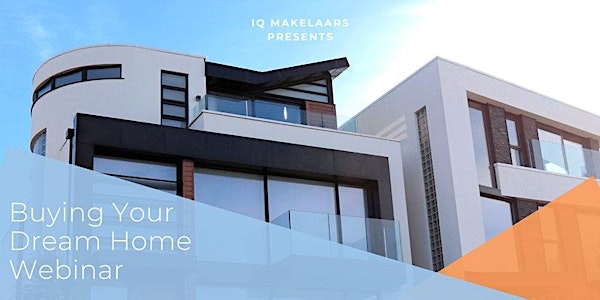 Buying that Dream House in The Netherlands
A cozy housing seminar for a maximum of 20 people.
When and where
Location
Waalstraat 15 15 Waalstraat 1078 BP Amsterdam Netherlands
About this event
Buying a Property in The Netherlands
Buying a property can be really painful or really exciting, it all depends on how you go about it. With so many rules and procedures in The Netherlands, many houses on the market and so many people bidding, it's hard to know what to do or where to start!
If you're looking to a buy your dream home in The Netherlands, then look no further, we've got the ultimate most coziest housing seminar for you yet. With a maximum of 20 people, you'll get private focused advice for your buying needs. Also a nice way to meet other people and learn about the real estate market and processes together in a fun and cozy way!
In this seminar we'll discuss
How to go about looking for a property
Neighborhood guide
The costs involved with buying a property
Securing a mortgage (If you think you have a special case let us know in advance so we can help you and be prepared!)
How to bid on a property and negotiating
The steps involved with the buying process
Pitfalls to lookout for
Tips, Tricks and best practices
Finalizing and wrapping things up
Make sure you register before it's too late as spots are really limited (max 15 people!)
About the speakers:
Jarl Brouwer is a real estate agent with IQ Makelaars, he has over 10 years of experience and has helped many expats purchase their very own piece of the Netherlands. A really nice guy who fights for his clients!
Martin ten Hagen is a seasoned Mortgage advisor and financial professional who has helped loads of expats over the years secure a mortgage. He will run you through the process of getting a mortgage and the things to lookout for. His extensive knowledge of banking and mortgages is an asset, you'll definitely want to pick his brain!
Ronald Klapwijk
Senior manager in retail banking at NIBC with a broad range of experiences in residential mortgages, consumer finance and savings.