Description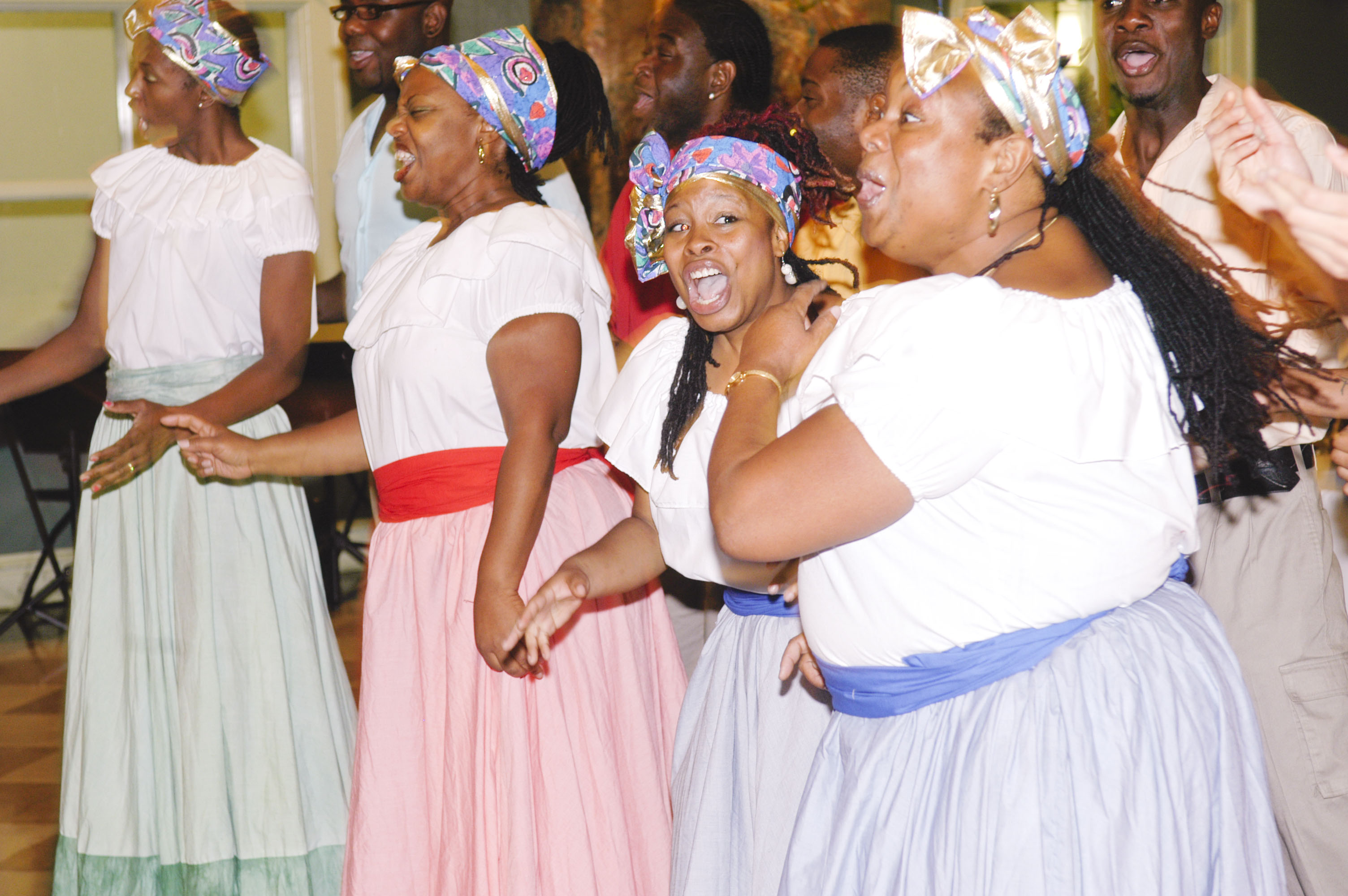 Society For The Advancement Of The Caribbean Diaspora (SACD)
Presents
A Pre-Mother's Day Musical Experience with Complimentary Refreshments
On
Saturday May 12, 2012
Featuring
The exciting
Braata Folk Singers
&
(Back by Popoular Demand)
the famous
Jazzberry Jam
Venue: St. Francis College
182 Remsen Street , Brooklyn, NY
Time: 6:00pm
Tickets: 20.00 / Guest..
CHILDREN UNDER 10 FREE
Part proceeds to Benefit SACD 's Scholarship Fund
For info call:917-771-7935
SACD is a 501c3 Tax Exempt non-profit Organization
Organizer of Buy Tickets to See Braata Folk Singers, Jazzberry Jam and some talented young artists! perform On Saturday May 12 @ 6PM at SACD's Pre-Mother's Day Musical Experience! Free for Children under 10 *Part proceeds to benefit SACD's Scholarship Fund*
Society For The Advancement Of The Caribbean Diaspora (SACD)
SACD ADVISORY BOARD
Raymond Mendez
Marrion London
Caroline Morgan
Markely Wilson
SACD BOARD OF DIRECTORS
President/Secretary Minna Hamilton-LaFortune
Treasurer Gloria Sudal
Public Relations Omar Hawthorne
Pamela Ransom Phd
Dr. Shirley Innis,  Psychologist, Pastor
Errol Maye MBA, Marketing Director, Chair Fundraising
Roland Salley, Esq.
Charles Foster CPA
The Society for the Advancement of the Caribbean Diaspora (SACD) is a 501c3 non-profit tax exempt organization created in 2009. The organization encourages membership of people of Caribbean descent. Our members include a diverse array of individuals including entrepreneurs, artists, business people and professionals working in government, health care, the private sector and nonprofits.
The organization's mission includes the goal of engaging the communities of the Caribbean Diaspora through the exploration of common interests and concerns, and utilizing collective resources to ensure the welfare and advancement of the Caribbean Diaspora. Activities of the organization include networking events, personal development workshops and cultural events, including Caribbean Diaspora art & craft shows and film screenings. The Organization has also helped to address the collective needs of the Caribbean Diaspora community and has created opportunities for presentations about the impact of the Census on Caribbean populations. Other activities include organized social service projects, such as contributions to local non-profits serving the homeless and Haitian recovery.
As a non-profit organization, SACD seeks partnerships with US Government Agencies and non-government organizations within the US whose purpose, is in keeping with SACD's Vision and Mission. Some examples of such partnerships are as follows: US Census Bureau, USFirst.org, Caribbean Tourism Organization and Caribbean Consortium of Professionals.
OUR SLOGAN:
Join SACD, the BRIDGE to a better future
TAG LINE
The Caribbean organization that unites everyone
KEY TARGET AUDIENCE
Caribbean-American students and  professionals between the ages of 17-75
OUR PROMISE TO OUR SUPPORTERS, CLIENTS AND COMMUNITY
Our mandate is to provide them with the most current information, knowledge and resources required to create a
better future.
SACD MEMBER BENEFITS
· Networking opportunities
· Community Involvement
· Professional Development
· Leadership Opportunities
· Mentor Programs
· Awareness
· Life Skills Development
· Talent Bank Listing
· Recognition