Buy & Selling Gear and Smoke for Mac at the December 14th LAPPG Meeting

Wednesday, December 14, 2011 from 7:00 PM to 9:45 PM (PST)
Event Details
You are invited to join us for the Los Angeles Post Production Group meeting on December 14th, 2011 at 7pm.
  December's Agenda:
Whether you're looking at the end of the year as a chance to get some extra cash or as time to upgrade we have a specialist from UsedAV.com who will educate us in the best practices for buying and selling production and post production gear plus you'll get a look at the latest in creative finishing - Smoke for Mac.
The Ins & Outs of Buying and Selling Gear with Scott Kase of UsedAV.com
Are you having trouble picking out the perfect professional camera or set of speakers for the studio?  Scott Kase of UsedAV.com will help you navigate the wilderness of products currently available and also choose the correct options based on your needs. He'll also cover the best ways to maximize the re-sale value of your gear including choosing the best brands and models that allow you to trade-in or trade-up at a future date.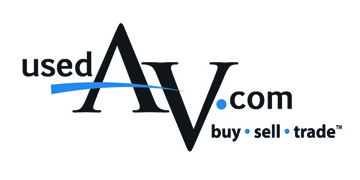 Autodesk Smoke for Mac Demo

Courtesy of Motion Media, we'll have product specialist Dean Schirm joining us to explore creative finishing with Smoke for Mac. This all-in-one creative toolset offers editorial, conforming, color correction, paint, titling, and 3D visual effects. As you know, meeting the demands of your clients requires a modern pipeline for finishing that includes a broad range of creative services from basic editorial to complex visual effects. You need a solution that lets your business grow as you move into the latest workflows - from finishing projects shot on high-res digital cameras to delivering cutting-edge stereoscopic 3D content. Let Dean show you how Smoke for Mac can increase your creativity and your bottom line.
Motion Media is prepared to offer anyone who attends an unheard of discount on Smoke for Mac. No pressure to purchase, just an amazing deal if you are intrested!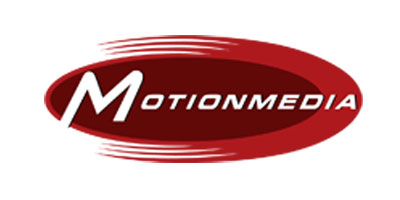 $5.00 is requested at the door. We will have our amazing raffle as always!
Please make a note of our NEW LOCATION!!!!!!!!!!!!!!!!!!!

Location: Showbiz Store & Café
500 S. Sepulveda Blvd. Ground Floor
Los Angeles, CA 90049

---
UPCOMING EVENTS

January 11th: Hollywood-DI's Managing Director Neil Smith and colorist Andrew Balis will present Blackmagic Design's DaVinci Resolve & VFX Guru Steve Wright will present What's So Hot About Nuke?
February 8th:  Create Your Career Breakthrough with Shawn Tolleson & More (TBA)
March 14th: Triage in the Editing Room with John Rosenberg & More (TBA)

---
AJA's IoXT READY TO ORDER

AJA Video Systems is currently

 

taking orders

 

for the new and exciting

 

IoXT, the first dual port ThunderBolt mobile I/O capture and display device in the market for video professionals. With support for 3D, Dual-Link/3G/HD/SD-SDI and HDMI workflows and full 10-bit hardware Up/Down/Cross-Conversion, the demand is strong.

 

Order today!

---

DISCOUNT GIFT IDEAS
Remember to visit our member offer's page for some gift ideas. We have secured incredible discounts on books, classes, webinars, products and programs just for you! So, think about whose been nice this year and reward them with a great gift!


---
MOVE A FINAL CUT PRO X PROJECT TO FINAL CUT PRO 7 AND BEYOND!
Project X₂7 (Project 10 to 7) is an import translator for Final Cut Pro 7. It translates the brand new Final Cut Pro X Project XML (fcpxml) and converts it to Sequence XML for import into Final Cut Pro 7 or other applications.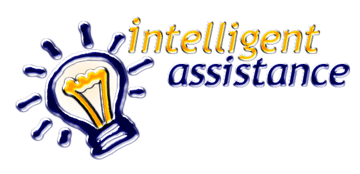 ---
ARE YOU TAKING ADVANTAGE OF PRODUCTIONHUB.COM?
ProductionHUB connects the film, television, video, live event and digital media production industry with those seeking production products, equipment, services and professionals.

Find. The ProductionHUB Request Engine is the smarter, more efficient way to search & hire crew, freelancers, production services and rent / buy equipment. Simply tell us what you are looking for and we'll match you to qualified, available people & companies in our network that can respond to your business in a matter of minutes.
Get Found. Attracting more than 4 million searches last year alone, ProductionHUB is one of the fastest growing B2B sites of its kind. Your profile is the first step in getting found by new clients. Create a profile today.

Get Business. For 10x the exposure and to receive leads from our Request Engine, upgrade to a featured profile (use code LAPPG-PC to receive 15 percent off your profile or new advertising!)   To take advantage of this discount visit our Members Offers page.


---
BLACKMAGIC DESIGN'S DAVINCI HELPS LAUNCH THE NEW YEAR AT THE LAPPG & BMD NEWS
Hollywood-DI's Managing Director Neil Smith and colorist Andrew Balis will be visiting the LAPPG on January 11th to present Blackmagic Design's DaVinci Resolve. The West Hollywood post house has used Resolve to grade and finish hundreds of projects, and will demonstrate key features working with Avid's recently announced Media Composer 6. Now that Resolve Lite, a reduced feature version with unlimited color correction nodes, is available for free, this is the perfect opportunity to learn more about the world's highest performance color correction solution.
Also, Blackmagic Design announces a HyperDeck Software Update 2.0 for HyperDeck Studio that adds broadcast quality compressed 10 bit recording and playback to Avid's DNxHD format, a nice follow up to the Avid integration news they announced in November.

---
TUNE IN TO ADOBE'S "ASK A DV PRO" WEBINAR  
HOW ADOBE PRODUCTION PREMIUM CS 5.5 HANDLED THE CUTTING EDGE DEMANDS OF VINCENT LAFORET'S SHORT FILM MÖBIUS.
Thursday, December 8, 2011 at 10:00am Pacific Time

Adobe Production Premium CS 5.5 plays a crucial role at Laforet Visuals. On the short film Möbius, CS 5.5 provided the tools and versatility to easily handle this cutting edge production. In this Webinar Laforet Visuals producer and editor Jon Carr will discuss how they utilized Story, Premiere Pro, After Effects, and Photoshop to successfully create and deliver Vincent Laforet's latest film, Möbius.
Speaker: Jon Carr, Producer/Editor for Laforet Visuals
Jon Carr is a Los Angeles based filmmaker. He has spent the last ten years working with numerous corporate clients including Adobe, American Express, AT&T, Disney, Mattel, and Microsoft on various video productions. He recently co-wrote, co-produced, and created visual effects for the short film Möbius by Vincent Laforet.
http://www.adobe.com/cfusion/event/index.cfm?event=detail&id=1903730&loc=en_us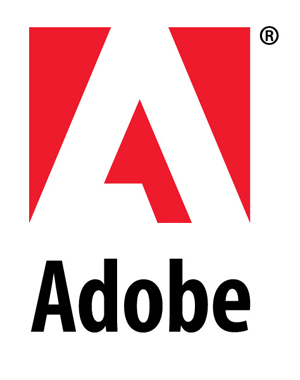 ---
Our monthly meetings are made even better by our amazing partners who we graciously thank for their generosity:
AJA Video Systems, Adobe, Artbeats, Blackmagic Design, CoreMelt, Creative Handbook, Digieffects, Focal Press, GenArts, Imagineer Systems, Intelligent Assistance, Larry Jordan & Associates, Lynda.com, Motion Media, FilmmakingWebinars.com, Noise Industries, Peachpit, Post Production Buyers Guide, ProductionHUB, Rorke Data,  Showbiz Store & Cafe, SmartSound, Telestream, UsedAV.com, Video Symphony, WoodysSoundAdvice.com.
We look forward to seeing you at the meeting!
Sincerely,
Los Angeles Post Production Group
Please visit www.lappg.com for member offers, book reviews, job listings, industry news and more.
You should "Like" our NEW Facebook LAPPG fanpage!
And don't forget to follow us at twitter.com/losangelespost!
When & Where
500 S. Sepulveda Blvd.
Ground Floor
Los Angeles, 90049


Wednesday, December 14, 2011 from 7:00 PM to 9:45 PM (PST)
Add to my calendar
Organizer
Los Angeles Post Production Group
The Los Angeles Post Production Group is a professional organization for people with a passion for film, video and the digital media finishing process.

The LAPPG discusses all aspects of post production, from picture and sound editing to color correction, visual effects, codecs, storage and post workflows.

Expert presenters and leading companies come to our monthly meetings and share new technologies, techniques, tools, products and best practices to aid us in telling great stories.
We also provide our members with great offers and discounts as well as opportunities to network and make industry connections.
Membership is free and you need not live in Los Angeles to take advantage of this great resource.
To become a member please email your name and information about yourself to membership@lappg.com.
Buy & Selling Gear and Smoke for Mac at the December 14th LAPPG Meeting